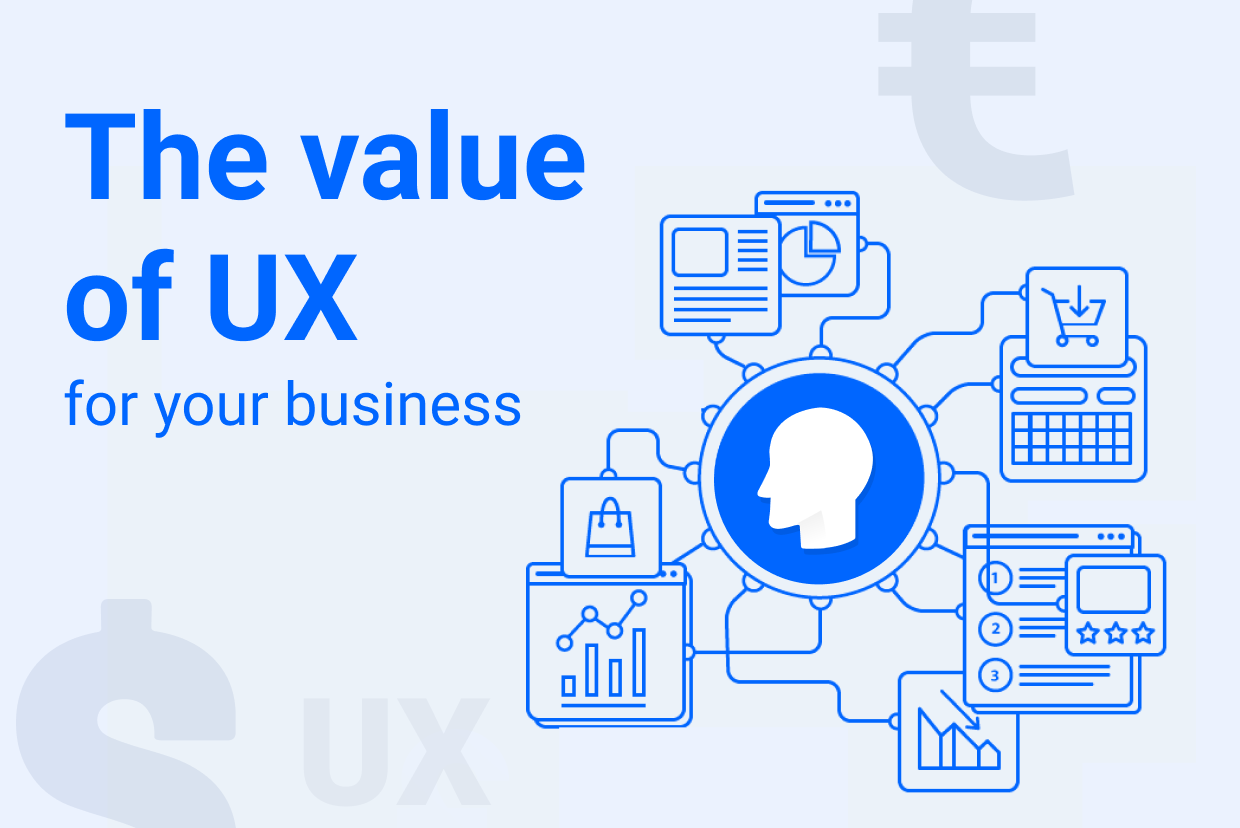 User experience is underrated. Yeah, you heard that right. Although lots of business owners talk about how important UX design is, designers often need to justify the expense of UX design efforts in front of stakeholders that don't quite understand its impact on product performance and the company's bottom-line.
So what is the value of UX design?
The short answer is: it depends who's asking. The long answer you can get by reading through this blog post. So let's dive in with the basics.
What is UX design and why is it important?
User Experience design is the process of creating designs that provide meaningful and relevant experience to users and assists them in achieving their goals more efficiently. User Interface, which is a part of UX (although not all-encompassing of the term) focuses solely on the visual and interaction design, aiming to please the user aesthetically.
User experience and user interface design is important because it affects how a person feels when interacting with a system, whether that's a website or an application. An effective user experience (and, consequently customer experience) helps you ensure your can reach your business objectives by satisfying customer needs. Here's a few more reasons why UX can make or break your business.
The business value of UX
UX design fosters conversions and ROI for your business
Whatever digital product or service you are offering, there are probably a dozen direct and indirect competitors fighting for the attention of the same users as you. And unsurprisingly, users will go for the option with the most user-friendly and frictionless solution. According to a recent Forrester research, better UX design could increase conversion rates up to 400%!
When we worked on improving the UX design of the MedUNIQA app, we focused on two main business goals:
- Increasing the number of user registrations
- Increasing the number of doctor's consultations bookings through the app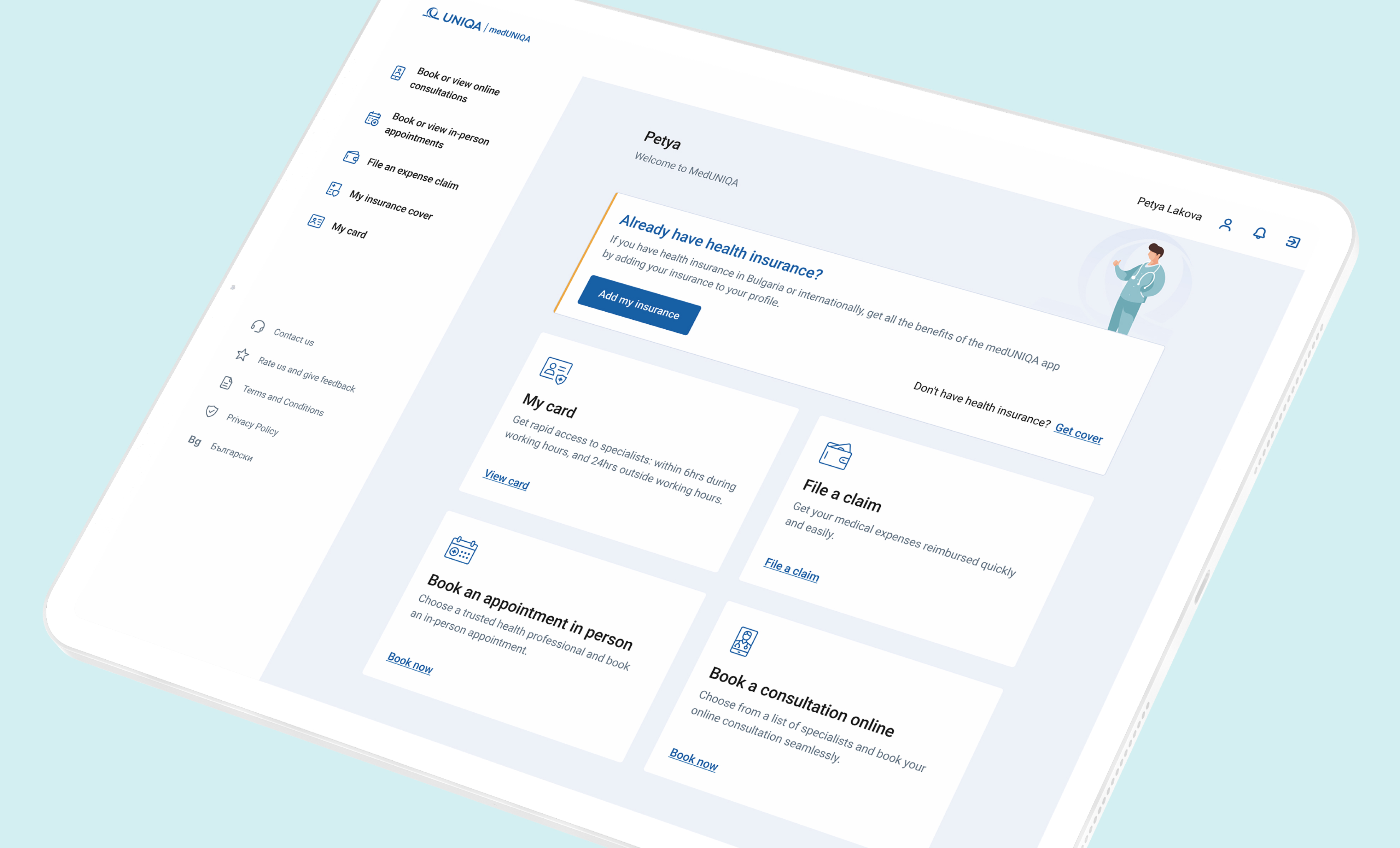 By carefully analysing user journeys and competitors, just months after the release, monthly user registrations grew with 57% and doctor's consultations bookings increased with 15%. Needless to say, more active users and more conversions meant more direct profit for UNIQA.
2. UX can improve brand reputation and customer retention
Improving the bottom-line is a top priority for most clients who engage with our team, but few are aware of how much their business can change for the better with a well-crafted UX design. When customers engage with your product for the first time, you only have a few seconds to make a good first impression.
This is where a high-quality user interface can really help you capture their attention. Combine that with a seamless user experience that makes it easy for them to achieve their goals, and they will be much more likely to come back for more.
3. Investing in UX upfront can save costs in the future
For every dollar spent to resolve a problem during product design, 10$ will be spent on the same problem during development. And multiply it to 100$ or more if the problem had to be solved after the product's release"- Robert Pressmen's book "Software Engineering: A practitioner's Approach"
The mistake many people do is to view UX design as an expense, rather than an investment in their product. Good UX design is the result of serious UX research, analysis and lots of testing, which means from the get-go you ensure you are developing a product with the end user in mind.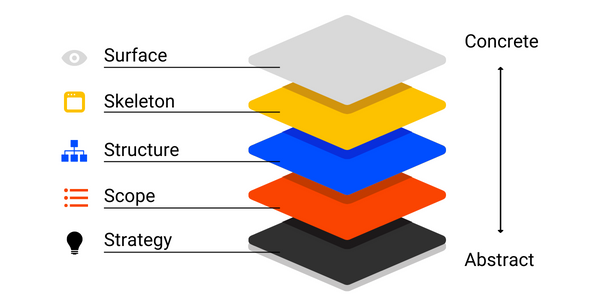 The five elements of UX design
Of course, investments are risky and don't always pay off. But the good thing about UX design is that it is measurable. Whatever the results, you can get objective quantitative and qualitative data to help you track and evaluate the success of your UX efforts through a UX audit.
Good UX is also not a one-time effort, but more of a continuous strive towards improvement. With thorough analysis of the UX and a few user interviews, we recently helped our long-term partner Altrix successfully launch their 'Altrix loyalty program' and significantly increase their customer base.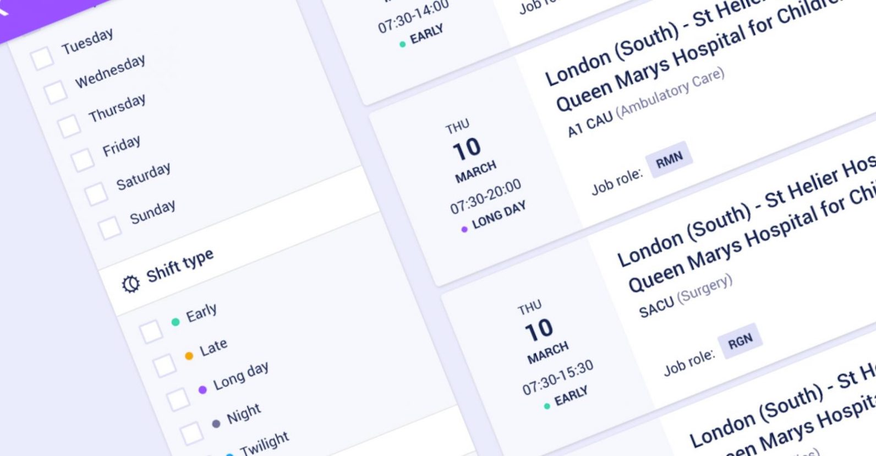 The value of UX for users
Good UX helps users achieve their goals more efficiently
We are firm believers in creating human-centered design, so we strive to design products based on the needs of the people using it, rather than expect users to adjust their behaviours based on how the product works. If an element doesn't support user tasks or puts extra load on usability, we would advise against its implementation.
Good design is first and foremost about helping people solve problems. Great application UX design makes it easy for end users to intuitively navigate from one section to another and achieve their goals in the most efficient way possible.
Visual comfort leads to more browsing
More than just efficiency, good UX makes the experience for the user enjoyable and stress-free. The Aesthetic Usability Effect from the 7 laws of UX states:
"Users often perceive aesthetically pleasing design as design that's more usable. An aesthetically pleasing design creates a positive response in people's brains and leads them to believe the design actually works better.
"
UX design makes products accessible for diverse users
For some users, good UX design is a necessity to navigate the digital space. A well-designed product is accessible to user of all abilities, including those with cognitive, motor or sensory impairments. We've had our fair share of designing accessible digital products, and we know for a fact accessibility doesn't need to come at the expense of aesthetics. So the value of good UX for users with disabilities is immense - especially when they are not able to navigate the digital space without it.
Why all this matters
We are used to spending so much time online that it's easy to forget how much effort goes into designing efficient and meaningful digital products. We are firm believers that good UX design brings immense value for both business and end-users and we are constantly working towards proving that to our clients.
So where do you go from here?
We'll take you through the first step - for a limited time, we are offering a free 30-minute UX/UI consultation session with our team. We'll review your product or software and provide feedback on high-level workflows and page layout, visual design and user journeys. The rest is up to you - you can take those insights with you and do as you please.
No strings attached - we promise this is not going to be a sales pitch.