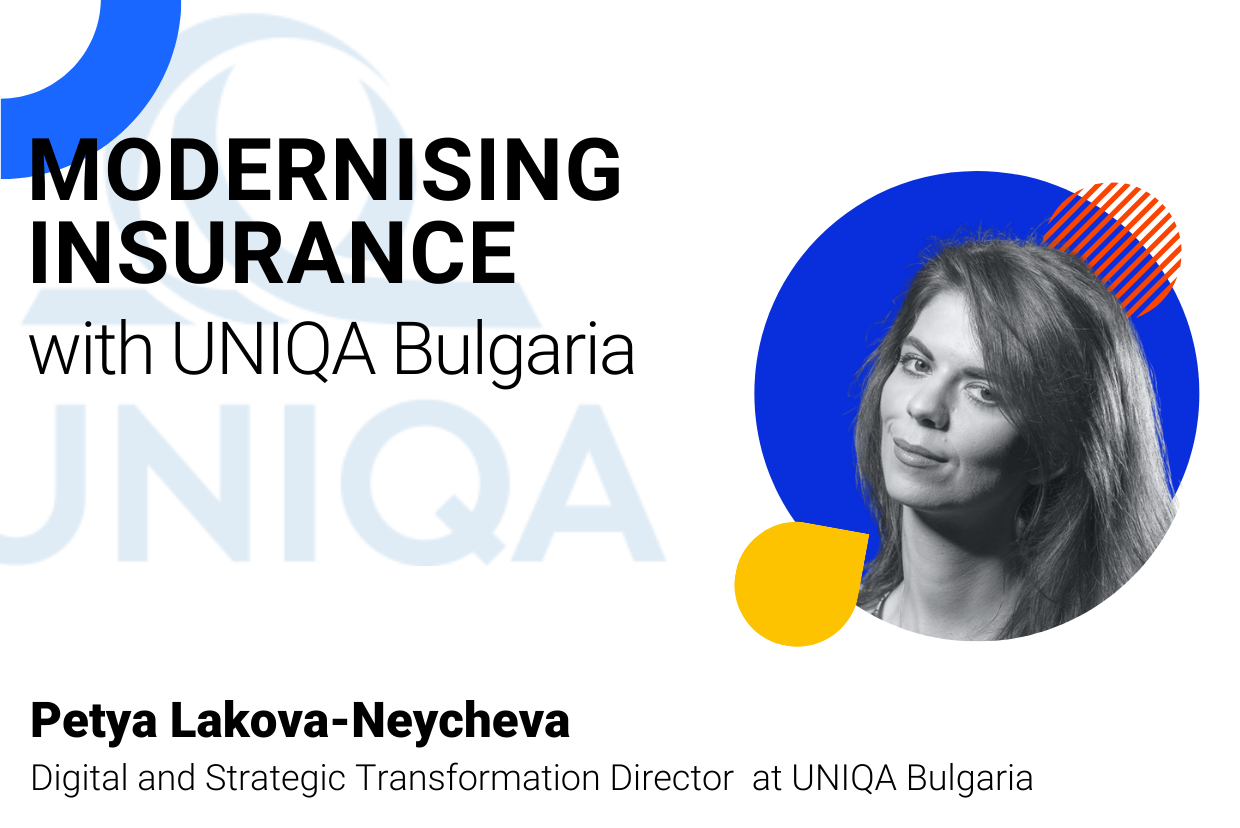 In a candid conversation with Petya Lakova-Neycheva, Digital and Strategic Transformation Director at UNIQA Bulgaria, we unravel how UNIQA is staying competitive in the dynamic insurance market and why they chose to partner with Despark on their journey to digital transformation.
UNIQA's background
UNIQA Insurance Group is one of the leading insurance groups in its core markets of Austria and Central and Eastern Europe (CEE) and has repeatedly been voted the most trusted insurance brand in Austria. Around 20,000 UNIQA employees and exclusive sales partners serve over 15.5 million customers in 18 countries.
In Bulgaria, the insurer operates through Uniqa AD and Uniqa Life. For its 30-year history, UNIQA Bulgaria is among the leaders in the local market and a symbol of reliability and fairness for both its customers and partners.
UNIQA's strategic plans for modernisation
In 2016, UNIQA Group launched a 10-year innovation programme amounting to €500 million to redesign its business model, digitally transform its IT systems and bring better services to its customers.
UNIQA Bulgaria has embraced this plan, establishing a more flexible organisational structure to suit digitalised business processes. As part of its drive for continuous improvement, UNIQA decided to use innovative technologies to improve and simplify its services. The company has also started offering self-service opportunities and remote customer care, to better answer the changing needs of its clients.
"We are developing solutions to make products more user-friendly and accessible, and to explain them in a simple way that everybody can understand. We want to provide a delightful user experience for all our customers," Petya shares.
UNIQA Bulgaria currently allows its customers to buy online insurance products, file claims, pay installments and check their claim status without leaving their home. The mobile app MedUNIQA enables customers to consult with a doctor remotely, book an appointment, as well as manage their health insurance policies quickly and securely online.
Digital is a mindset
On the topic of digital transformation in insurance, Petya also shares that to make it work, a company has to be culturally ready to innovate.
"To establish digital transformation that is widely adopted and embraced in a company, it is vital to have proper collaboration and communication between the different teams. IT, Sales, Marketing and Finance departments should work together to create a constant flow of knowledge-sharing" adds Petya.
And while a 'digital mindset' is a prerequisite for success, it is up to digital transformation leaders like Petya to analyse and prioritise how new technologies can improve business performance and make their customers' lives easier.
"On a wider scale, customers of all types are increasingly expecting insurance to be easier, faster, simpler, and more importantly - to be accessible digitally. We do our best to put the customer at the center of everything we do and answer these customer expectations in the best way possible," she adds.
A client-agency click
To achieve that, UNIQA chose Despark as a trusted partner in enhancing the UNIQA website and the MedUNIQA mobile app, after a rigorous selection process back in September 2021.
"We chose Despark as our partner because we share the same values when it comes to creating user-first digital experiences. We also had no doubt that they had the necessary knowledge and expertise to help us achieve our goals," shares Petya.
We are truly excited to be working with UNIQA and we are thankful to the whole UNIQA team for their trust and support in this project. While we are still early in the project to share our work, we have something cooking and we can't wait to show you the results. Case study is coming up soon!
Ready to shake things up?
We are strong believers that technology can be of use for both insurance customers and providers and we are looking for more partners who share our belief. If you dream about shaking up the insurance industry for the better, just like UNIQA, reach out to us.