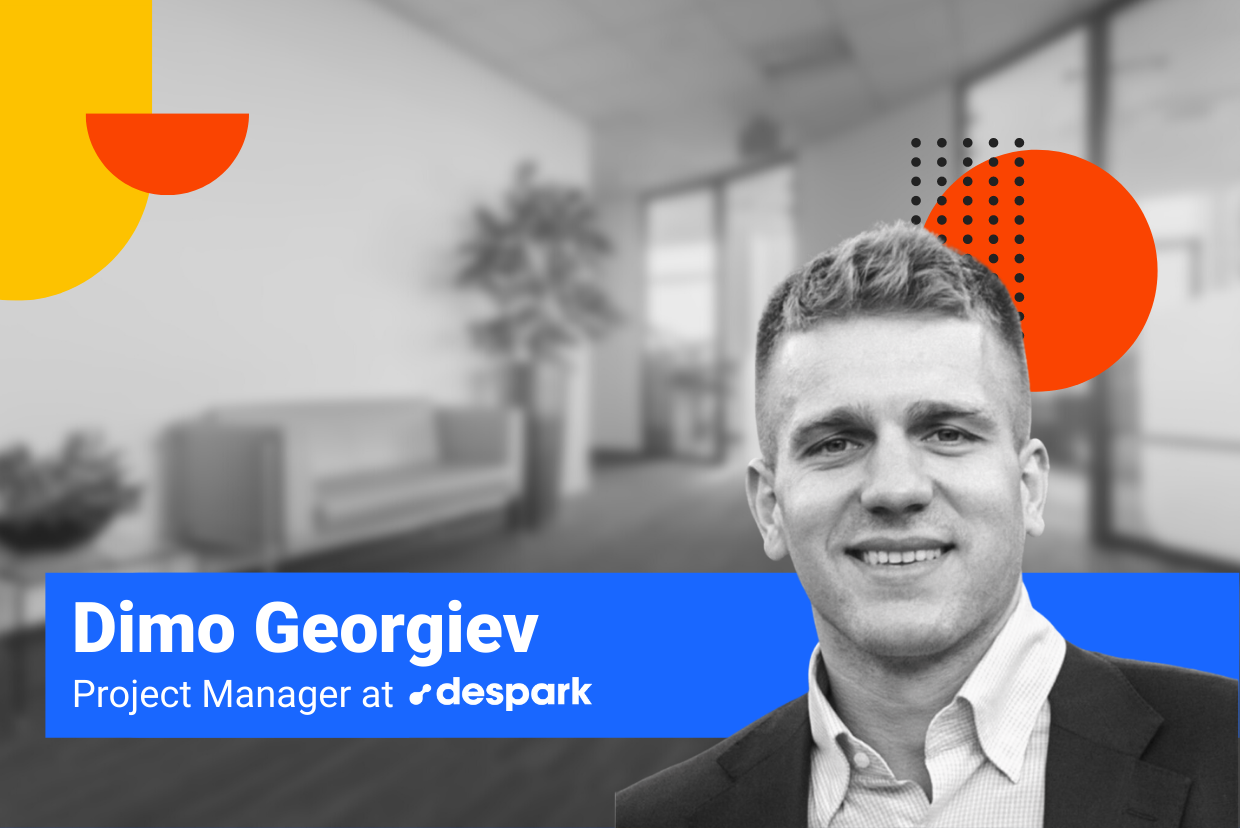 A while ago, we started offering UX/UI audits to our clients that can help them identify any UX flaws and suggest actionable follow-up activities to improve user experience.
This is the second piece from a series of blog posts, devoted to UX audits. If you're new here, check out the first piece, where we cover the basics of UX audits, their strengths and limitations with our beloved Product Owner Jo Bottell. Next up, we sat with Project Manager Dimo Georgiev, where he walked us through how a company can prepare for an external UX audit, to make the best use of its recommendations.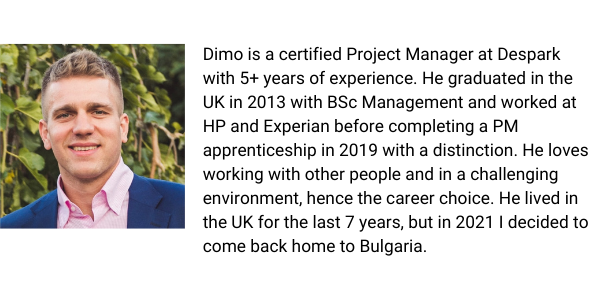 Why an external audit is better than an internal one?
For many clients, receiving any criticism for their product is hard, as they have invested lots of energy and resources into the product (have you heard the saying "this product is like my baby" ?). Because of this professional, and many times personal involvement, internal teams struggle to look at a product objectively, when they audit the product internally. This doesn't mean an internal audit cannot be valuable, it just means it can be a nice start for an external UX audit.
Hiring an external company to audit your app/product will guarantee you an objective opinion of how your product is functioning and where it can be improved. An external agency will spot many more issues than an internal team, whose job is to oversee an entire business. Hiring us for this single task, i.e. audit, means that our one sole responsibility is to assess and analyze your product/service and compare to your competitors. The comparison can be both B2B or B2C and will look into many aspects listed below, but not limited to:
Additional product offering

Features

Strengths

Weaknesses

Opportunities
What should companies have in place before they start a UX audit?
The most important thing needed to start a UX audit is objective and a purpose. What will you be aiming to achieve with this process?
Do you want to improve user experience? Do you want to increase your client base? Improve client satisfaction? Or do you simply want to see how you compare to your competitors?
Once you have an answer to these questions, the next steps you need to take is setting up a budget, resources, timeline and focus of the audit. Being well prepared and aligned with the agency or UX consultant about what exactly you expect from the UX audit is crucial, because otherwise you might end up with UX recommendations you didn't want or need in the first place.
Who should be involved from an organisation for an external audit?
There's two aspects of this question. Firstly, you need to make sure there are people within the organisation who are responsible for the steady flow of communication between the agency and your team. This might be an allocated Account manager, Product Owner, or other suitable person who provides access to vital resources, like product specifications, admin access, specific analytics metrics and more. Then, you need to make sure the relevant person or team within your organisation that is responsible for implementing the changes or recommendations is involved in the process. Otherwise, you will end up with a list of to-dos and no one to complete it.
Then, there's the group of people involved with providing their knowledge and feedback during the auditing process. Here it's important to involve as many people as possible - from CEO, to top management roles and also to regular employees. The more people you can involve in the interviews, the more feedback and recommendations you will receive. It is also highly recommended to involve externally hired users for the user interviews. An internal user is likely to speak highly of the app, while an external one will give his objective opinion.
What should you ask a UX consultant?
The one simple question that you would want to ask our experienced UX consultants is:
How can we make user experience better?
You will most likely get a dozen recommendations after a thorough assessment is done by our UX experts. In one of our recent app audits that we completed, 80% of the users that we interviewed complained that the app doesn't have a "dark theme" for when they use the app late at night. It is something so small, but most users suggested that they would prefer to use a competitor's app that have such a feature, which wouldn't annoy their eyes at night. Such features can improve the user experience drastically.
How should you approach the communication with the external agency?
I think this links tightly with the questions above - having clear objectives since the beginning of the project can only be achieved with open and honest communication. In my last audit project, the client has expectations that in 3 weeks we will deliver the audit report, but the users and stakeholders from the company weren't available for interviews. The client also expected a bug report with suggestions about fixing technical issues, which is not normally part of the scope, but we included it anyways.
This is a good example why communication has to be clear since day 1. You don't need daily stand ups for such short projects, nor a weekly meeting, but clarifying expectations against the project scope is crucial. Some clients only want a weekly report of what has been done via email, others want weekly meetings to stay in touch. You just have to find the format that best suits both the company and the auditor.
Ready to shake things up?
A product is only as good as the experience it provides to its users. Hopefully Dimo's recommendations can help you be more prepared, once you start your external auditing process.
If you need additional help with your product's UX audit, don't hesitate to get in touch with us. We will uncover your product's usability gaps & develop actionable UX recommendations to maximize your ROI, user retention and lifespan of your app.