Every revolution begins with a problem aching to be solved. Join us as we take a look at how apps redefine conventional education through thoughtful, interactive and personalised learning experiences.
There's an app for that.
While criminally overused, this simple catchphrase speaks volumes about just how quickly we've learned to embrace apps in our day-to-day activities.
We have apps that monitor our heart rate.
Apps that regulate our thermostats.
Security system apps that can help us fend off intruders while we're miles away from home.
Chat apps for connecting with friends and gaming apps for on-the-go entertainment.
And more recently, apps that help us comprehend new ideas and concepts through engaging and interactive experiences.
Mobile learning—a complete reimagining of traditional education
Created mostly to entertain us, smartphones and tablets have long since outgrown their original design.
Today, toddlers learn to read and write on tablets with a speed and fluency that only rivals their impressive motor skills at climbing any type of furniture.
All over the world, heavy thumping sounds echo across campuses as students ditch their dusty textbooks in favour of mobile apps that are laser-focused on their favourite subjects.
The ubiquity of carrying a phone or a tablet anywhere has also become a great boon for people who wish to learn new or improve acquired skills during their long commutes to work.
But most importantly, mobile devices have given people of all ages and ethnic backgrounds the freedom to learn at their own pace, without being pressured by their education system or their top performing peers.
However, nowhere are the beneficial effects of apps more evident than in developing countries.
There, mobile applications are already revolutionising school education by taking advantage of the extensive mobile network coverage found in most of these regions.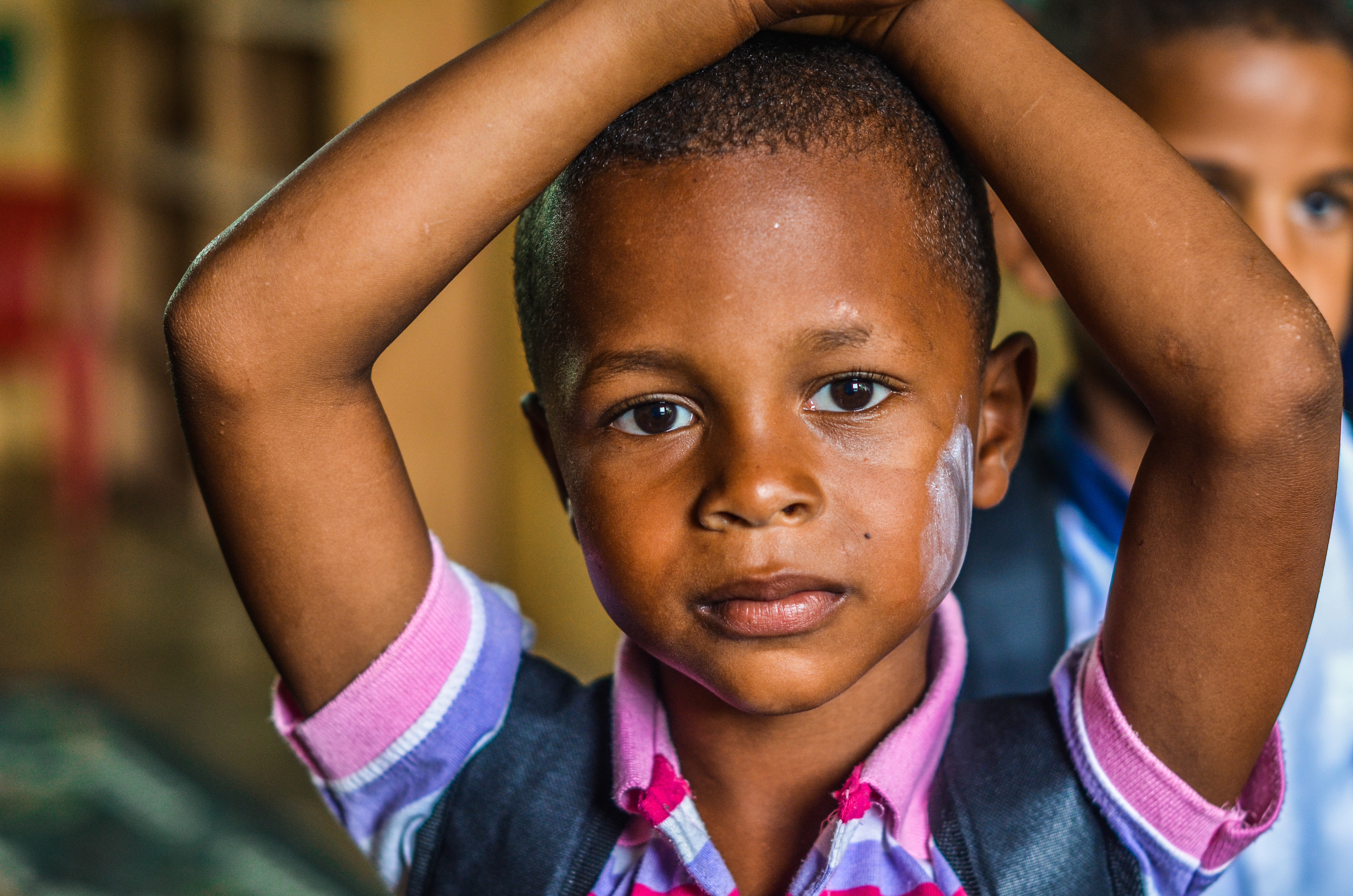 What hinders education from flourishing in developing nations?
The increased presence of technology in less affluent regions of the world has led to dramatic health care and sanitation improvements, improved farming practices, and incredibly affordable prices for handheld devices.
Despite this significant progress, developing countries have done little to integrate tech advancements into their educational programs. For example:
In India, over 50% of grade five students can only read at a grade two level.
In Asia, school dropouts are now approaching 15 million.
According to a survey done by UNESCO, over 60 million children from third-world countries have never entered a primary school classroom.
These statistics are sad, so what lies behind them? Of course, there's never going to be a simple answer, but one issue lies in the exorbitant cost of physical book copies and their distribution—an especially prominent problem in the more rural and disconnected areas of India and South Africa.
Another hurdle is the disheartening amount of resources that governments in these areas often have at their disposal. This lack of funding paints an all-too-common picture in developing regions—overcrowded classrooms that are supervised by underfunded and underqualified tutors who, in turn, lack the suitable teaching materials needed to create an attractive learning environment for the curious of mind.
What are some successful app initiatives that help break the mould?
With the education standards in many developing countries remaining at unprecedented lows, any attempts at bettering the system and giving locals more choices can, at times, feel tremendously difficult or outright impossible. That, however, didn't keep many brilliant tutors and researchers from trying their hardest and winning against all odds.
M-Thuto
One such person is Dr. Mmaki Jantjies. She designed an e-learning app for maths and science pupils of four South African schools.
The pupils, who were aged 16-18, were all given phones loaded with enough internet data for them to study from the comfort of their homes. The app, named M-Thuto, was designed to support teachers by providing detailed class notes, online learning materials and textbook material, in addition to a wide variety of quizzes and exercises.
After spending some time with the app many of the teenagers shared that they had no trouble comprehending the study material, especially since they could switch back and forth between English and their native tongue, Setswana. The ability to study from home was also much appreciated since personal computers are, to this day, a luxury in the poorest parts of South Africa.
Regenesys Business School
Also going by the name of Mobile Teacher, this course creation tool was developed by a team based in Johannesburg, South Africa. Accessible from smartphones, tablets and PCs, the platform offers MBA and BBA degrees, certificates in business management and more.
The twist? The platform operates on a Freemium model, meaning that all texts, video content, and business tools are completely free to use. Users only pay money if they wish to take exams, receive assignments, or earn degrees.
Ustad Mobile
Ustad Mobile is an app with lots of disruptive potential in the field. Developed by Paiwastoon, an ICT firm in Afghanistan, the open source toolkit allows instructors to create literacy courses, quizzes, tests with multiple choice questions, maths drills and other educational content. The app also allows instructors to view pupils' progress reports via the cloud.

What other app trends are coming to the classroom?
Cloud computing
Cloud computing allows both teachers and pupils to quickly upload and review educational materials, which are then continuously synchronised across all connected devices. Apart from being exceptionally convenient, cloud-based education systems also completely solve the data storage issue that has plagued so many schools and universities for centuries.
In modern classrooms, it's already not too uncommon to see teachers relying on apps like TeacherKit or Attendance to keep track of a variety of student performance indicators like attendance rate, grade records or completed assignments. If need be, tutors can even alert parents that their children are skipping one too many subjects on their curriculum.
Video content platforms
Apps like Coursera and Khan Academy offer access to top-tier university courses that users can complete at their own leisure and without the fuss of having to physically attend lectures.
These courses cover an impressive span of topics ranging from languages and liberal arts to biology, artificial intelligence and astrophysics. All courses include detailed lectures, practical examples and assignments, and an abundance of easily digested video content. Online learners are motivated by digital certificates awarded on successful completion of each course.
Virtual reality
Virtual Reality technology and VR-related apps are very likely to become the next dominant trend in the world of education. VR sets allow us to interact with our study material in a simulated 3D environment, whether it's by looking at a jaw-dropping rendition of the Milky Way or studying the structure of the molecule in greater detail than ever.
What comes next?
Today, the Western market for study apps is nearing oversaturation. However, the fact that India, South Africa, Kenya, and Nigeria now rank in the top 5 list of countries with the most educational app downloads shows that developing markets' appetite for this type of technology is only bound to increase as smartphone and mobile data package prices continue to plummet.
But if there's anything that researchers and philanthropists have learned over nearly two decades of hard work, it's that when it comes to learning apps, and tech in general, more effort is needed to make them as accessible and culture-compatible as possible.
Here is what we mean by that.
An app developed for India may feature poor local translation. A South American app may be near impossible to find online due to poor tagging. An app for children in Kenyan schools may feature maths assignments that neither they nor their tutors can solve.
On the other hand, if we were to reverse-engineer some of the successful apps out there, we would find that:
Their content is presented in an intuitive and easy-to-understand fashion;
Users can switch between English and locally translated versions of the app;
The apps are appropriately tagged and are easy to find and download.
Of course, it's worth considering that finding the education formula that works best for developing countries (and for everyone else, really) has always been more of a matter of intuition than exact science, so mistakes are bound to pop up along the way.
In that regard, educational apps have shown great promise by giving each one of us—from the richest to the poorest on our planet—a level playing field where we can build a better version of ourselves at our own pace, and through interactive (and therefore memorable) sequences of texts, sounds, and images.
And we firmly believe that things are only going to get more exciting for education and app developers everywhere as the market continues to expand and evolve.
__
Despark's work includes apps to provide education and resources, especially across the mental health & wellbeing sector. To find out more and read case studies, head here.

Want to get in touch? Talk about an idea or collaboration? Contact us.
You can also book a free session with a Despark Product Owner if you want a clarity hit on scope, tech, strategy or figuring out how to reach your users.