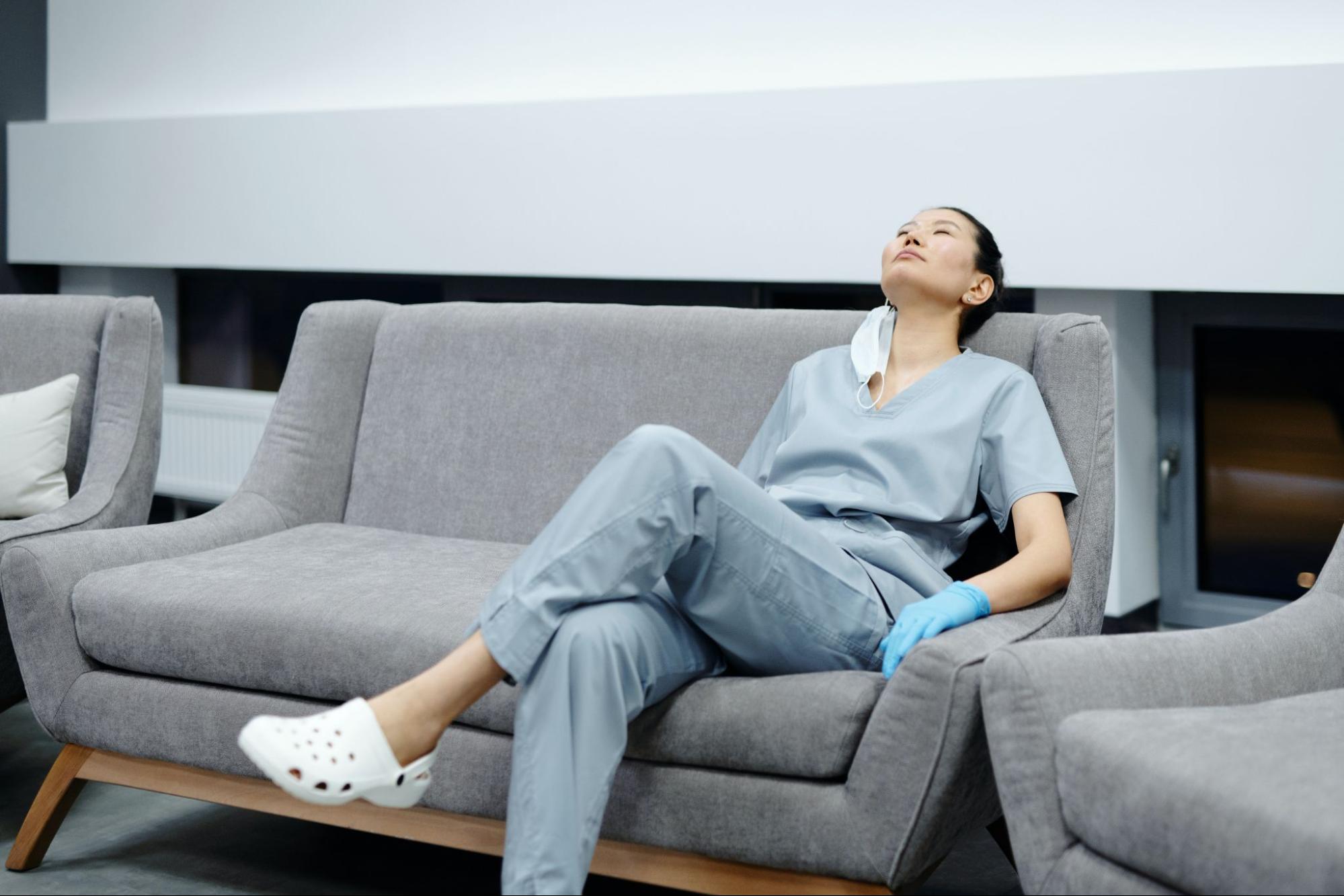 What happens when there's a growing demand for a service but not enough supply to satisfy it? Prices go up - simple economics. Recently, in an article by The Wall Street Journal, hospitals were reported to be paying signing bonuses of up to $40,000 to travel nurses on crisis contracts. These are typically shorter than the general 13-week nurse assignments and require rapid response in locations that have serious staff shortages.
Growing nurse shortages
On average a nurse in the United States would make anywhere between $70,00-120,000/ year, depending on experience and location. But as certain locations are getting hit harder than others by the pandemic, hospitals are offering higher pay and signing bonuses for nurses, in order to keep going. Even before the pandemic, nursing schools were struggling to meet the growing healthcare needs of the 'baby boomer' generation. Analyses of the nursing workforce prior to the pandemic indicate expected nurse shortfall in the range of 200,000 professionals.
The $40,000 signing bonus was offered at Monument Health's hospital in Rapid City, S.D. and other hospitals followed similar practices. Many of the newly emerging travel nurses wouldn't even consider going back to a staff job. "It's a no-brainer if you are making double or triple the money," said Cathrina Rugar, an ICU nurse from Florida, in front of the Wall Street Journal reporters.
The situation in the UK is no different. Before the coronavirus pandemic, there was a shortage of around 50,000 nurses, and the healthcare system is nowhere near bridging that gap. In a survey by Nursing Times from January 2021, 86% said they had worked shifts in recent months during which they felt patient safety had been put at risk due to staff shortages.
Because of stress, fatigue or sickness, many nurses have also taken time off or looked for better employment opportunities like travel nursing, putting a bigger strain on staff nurses.
Hospitals take a big hit
A key player we have to consider are the nurse staffing agencies, who make all of these short-term contracts possible. Many hospitals, already pressed for human power, choose to outsource the nurse recruiting efforts, in order to streamline the staffing process. Agencies also tend to provide housing, travel and education programs, which is a great advantage for travel nurses on temporary contracts. On average, the nursing agency takes around 30% of the bill rate - the hourly rate paid to the agency for a nurse's work. With growing nurse shortages, staffing agencies can charge even more for access to a limited pool of qualified clinical nurse specialists, sometimes over 50%.
Hospitals spend more than half of their operating revenue on labour costs, with that share growing even bigger, as they have no choice but to continue paying high signing bonuses for nurse recruitment. Although the NHS increased its funding budget by over £60 billion, the growing labour costs, safety and treatments costs have seriously hindered hospitals' revenue.
Mitigating nurse shortage with technology
Nurse shortage is a problem that cannot be solved overnight. It calls for a long term strategy on how to expand the capacity of nursing schools, as well as a plan on how to create better work environments for nurses and promote nurse retention.
What can be done now is work on short term enhancements that can at least mitigate the situation. While they will not directly increase the number of working nurses, technologies can help in extending the professional capabilities of the existing workforce and increase nurse capacity.
Altrix - transforming NHS nurses' recruitment process
Altrix is only one example of a technology-led nursing agency that transforms the conventional nurse recruitment process into a faster, more flexible and reliable method for both sides. Through the Altrix app, nurses have the flexibility to browse and book shifts all over the UK by themselves. Hospitals, on the other hand, have easier access to licensed professionals to fill their open positions and are charged a flat and transparent fee per nurse shift, saving hospitals overhead costs and time.Currently, the Altrix app has over 5,000 registered users, and has shift availability from over 100 Hospitals in the UK. Altrix has saved the NHS hundreds of thousands pounds in nursing fees and will continue to do so with the continued shortage of nurses across the UK.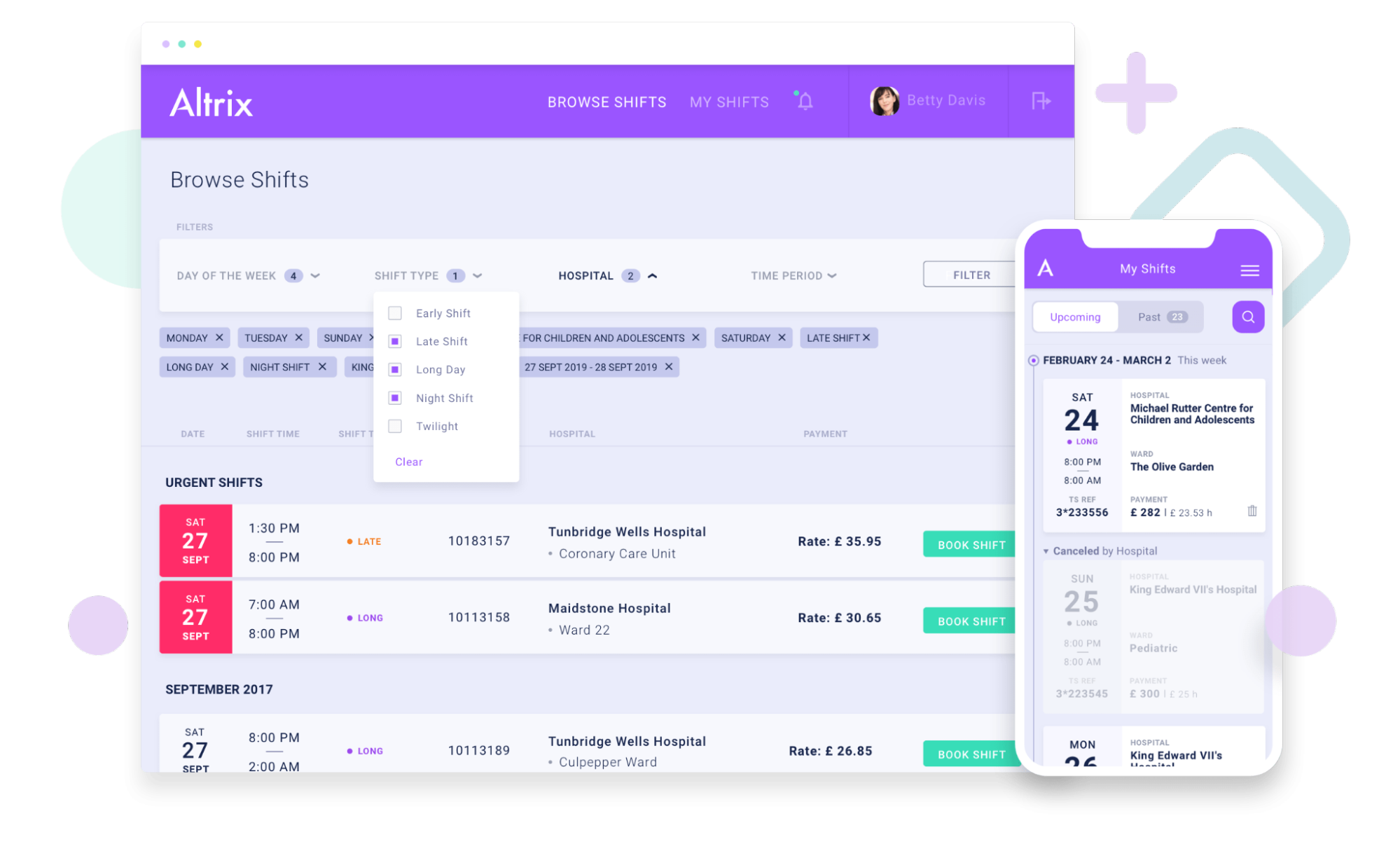 Conclusion
Nurse and medical staff shortages will continue to be a problem in the near future, with or without a global pandemic. At Despark, we know healthcare can improve care efficiency and business revenue by using technology the smart way. That's why we've helped create digital platforms like Altrix and Tamedocs.

If you've identified a pressing problem in the healthcare industry and you have an idea for a tech solution, reach out to us. We have a proven track record working in the healthcare and wellness sector, and we can support you in clarifying and developing your proposition. We're here to give people with great ideas a helping hand so that, together, we can change our world for the better.