The wellness and self-development markets are enormously competitive and littered with failures. If you want to succeed, you need to stand out from the crowd and keep up with ever-changing customer needs, which means applying the same principles that you teach (of constant development and self-improvement) to your own business. Embracing digital transformation is an essential part of this journey, especially in a world where face-to-face business may be limited due to social distancing and restricted travel.
While the advantages of using digital tools to support bookings, account management and customer communication are quite obvious, you may not be aware that developing an online platform or app can also provide some unexpected benefits that could completely transform your business.
At Despark we spend every day building innovative healthtech products and helping our clients make the most of both the obvious and the 'fringe' benefits they provide. While we can't emulate this service in an article, we can give you a taste of that experience by revealing some of the unexpected advantages a transition to digital can provide and sharing our team's tips on how to maximise them.
We've put together a free resource to collect five of our best insights. You can download the ebook here if you'd like everything in one handy guide.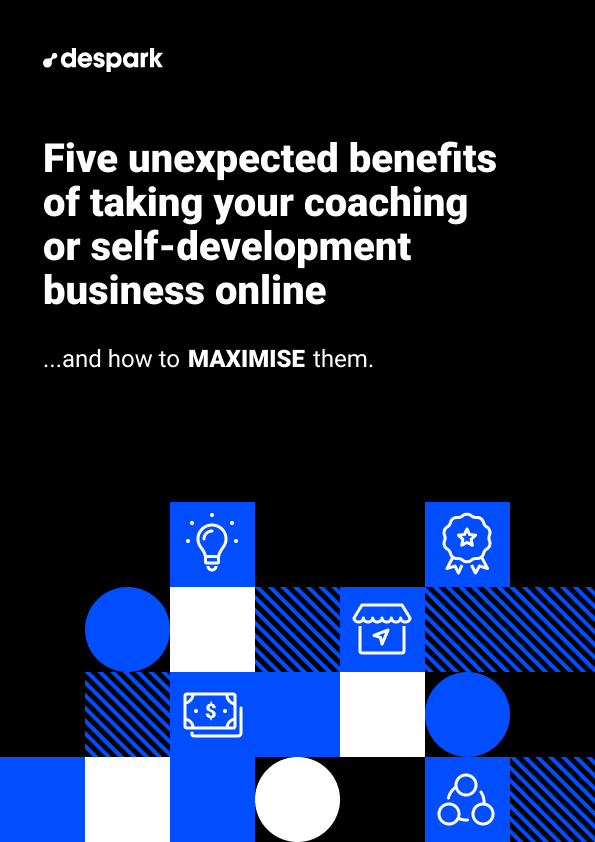 We'll also be sharing extracts here on the Despark blog. Read on for our first tip.
Use your digital transformation to…d
iscover new opportunities
We all know how important it is to regularly revisit and update your business plan, but it can be difficult to find the time for strategy sessions when you're knee-deep in the daily tasks that keep your business running. The good news is that researching, designing and developing an app or online platform includes a lot of strategic planning, with the added bonus of being facilitated by your digital agency to streamline the process and challenge your thinking. Often this can lead to revelations that take your business in a whole new direction, made possible by the capabilities that digital tools provide.
A case in point : Helix Resilience
When The Insight Network started out on the process of digital transformation, their first impulse was to simply replicate their in-person resilience, mental health and wellbeing services online. However, during the process of discovery, the team drilled down into their core business goals and proposition and identified an opportunity to evolve their offering by focusing on a niche market and changing their service delivery approach.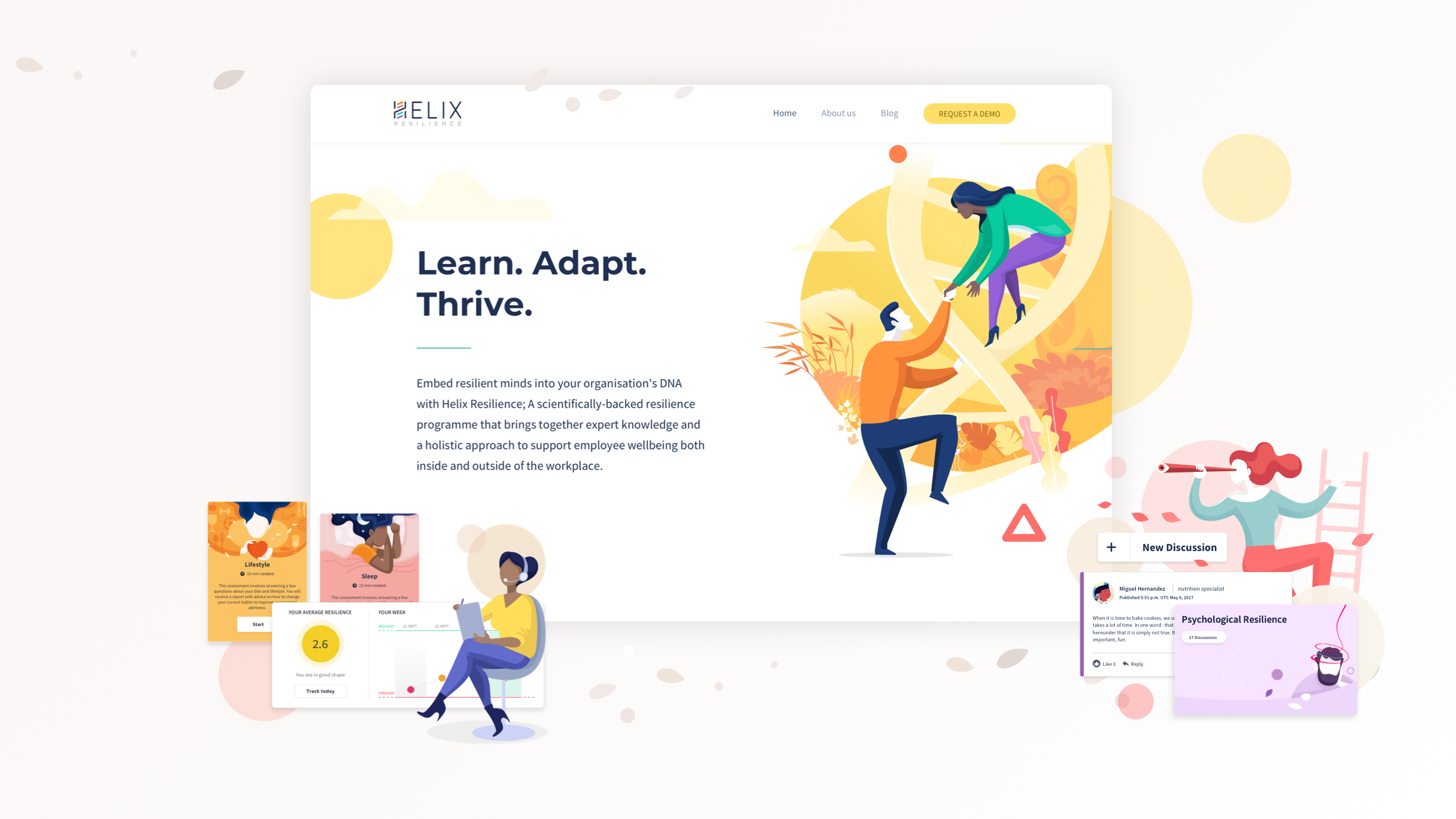 The process led to the launch of a standalone platform, Helix Resilience, a wellbeing & resilience platform designed exclusively for the corporate market, to enhance the psychological, physical and social resilience of leaders and their teams. The Insight Network team also reimagined how they deliver their services across the four Helix solutions, combining the traditional face-to-face approach with curated content and community-based support to create a scalable, modular and flexible digital ecosystem.
Through Helix Resilience, The Insight Network can now take their evidence-based resilience training to a much bigger audience, enabling them to massively leverage their expertise and change many more lives.
Maximise it: Get a jump start on discovery
The most important thing you can bring to this process is an open mind - be prepared to re-evaluate your core business and pivot in ways you hadn't even considered before. You can get a jump start on the discovery process by asking yourself the following questions;
Who are my target users?

What are their biggest needs and problems?

How can we increase loyalty?

What does success look like?
When it comes to writing a brief for a digital agency to design and deliver your product, we've got some excellent advice from a client that's been there and done that.
My advice is that you do not have to make the brief at all technical. Instead, it is much more useful to be as descriptive as you can about what the product actually needs to do and the actions that your users need to carry out.

In the current situation, moving fast is probably a priority, so think about what in your current offering is the most essential. If all other parts of your service were taken away, what would be the key thing that kept the service running?





_
Remember, if you want your own free copy of our guide on how you can maximise your journey to your online coaching, training or self-development platform, you can download it here. Want to chat to an expert about YOUR digital strategy? You can book a free slot with a Despark Product Owner and get clarity on your next steps.