Despark writer Jo Bradshaw on how we can empower teachers and students to build a common language and vision around mental health, emotional skills, bullying and self-esteem.
I'd just watched episode 2 of the Russell T Davies masterpiece It's A Sin - the UK's answer to Larry Kramer's devastating account of the prejudice and apathy faced by the gay community in 1980s New York. My sixteen-year old had already binged the whole series. 'You alright?' she asked?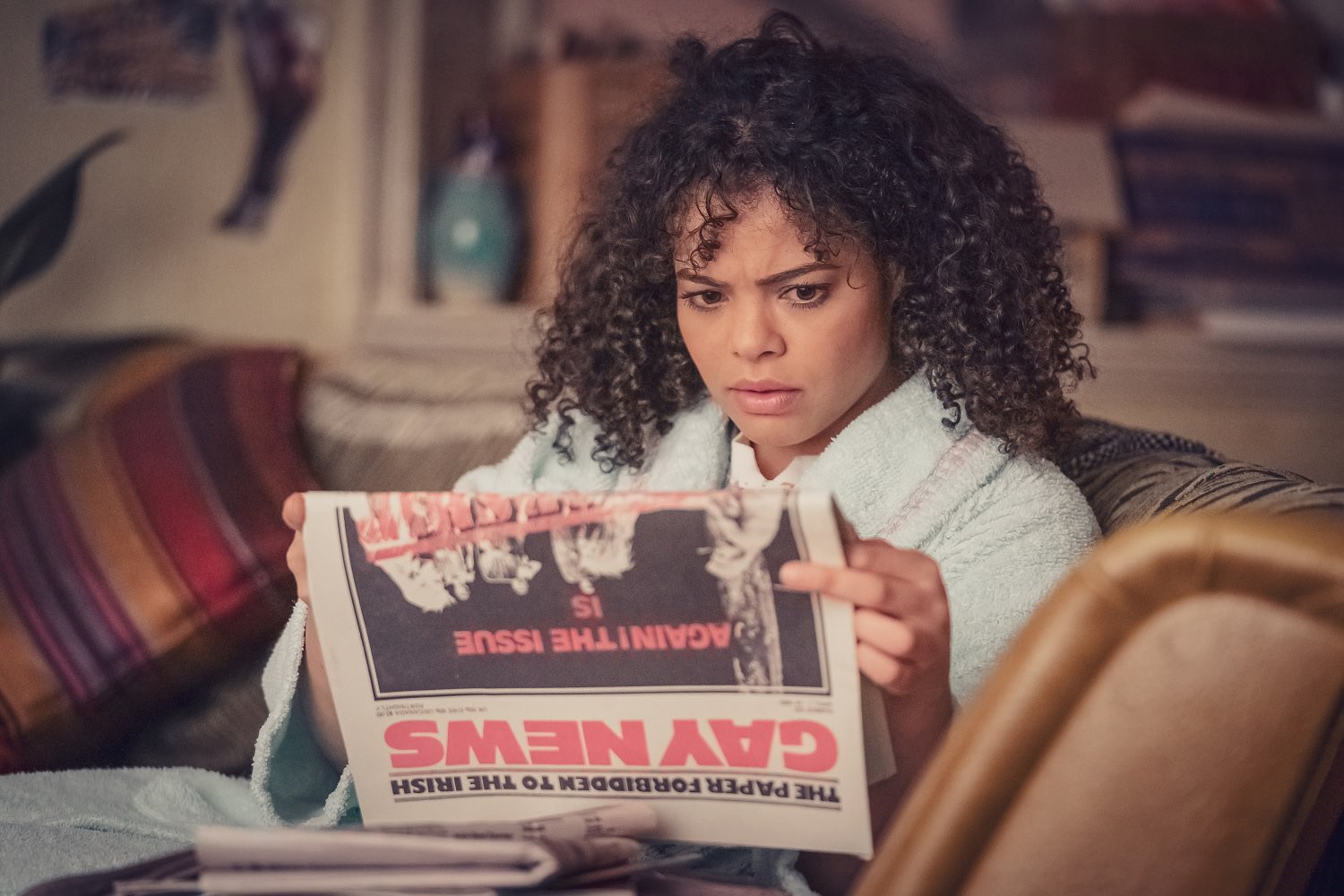 I felt tears coming, because what I'd just seen was brutally sad (no spoilers though). I was stumbling on my thoughts, trying to imagine her trying to imagine a life where social media and the internet didn't exist. 'You know, in the 80s, we couldn't just look things up. I mean, if you didn't have an encyclopedia, your parents, friends or teachers didn't know, the library didn't have anything...there was nobody to ask. You could write to someone and wait weeks.'
Her eyes bulged in mock horror. She is an empathetic person; she could put herself in the shoes of those twentysomethings, simultaneously feared and ignored, both looking for and not wanting to look for the Truth. Her generation has its own struggles with being heard and understood; there's so much 'truth' out there that it's similarly hard to know who to trust. Which is why, like the heroes of the series, she depends utterly on her trusted circle of friends. They chat, text, exchange in-jokes and thought-up words, online when they can't meet in person. This last year has been tough.
Worryingly,
a new report
by the Education Policy Institute and the Prince's Trust on young people's mental health showed a spike in poor mental health among children and teenagers - a new epidemic. One finding was that very frequent use of social media has an adverse effect on the wellbeing of boys and girls, along with the self-esteem of girls. Social media is a double-edged sword: both a lifeline and a danger.
Researcher Whitney Crenna-Jennings and her team spoke to young people about their experiences in several areas, and recommended a multi-pronged strategy including a £650m funding package for the UK.
The number of children with a probable mental illness has risen to one in six since the advent of the pandemic; a substantial number will be struggling with their mental health but fail to meet diagnostic thresholds. Beyond pandemic-related stress, known drivers of poor mental and emotional health, including financial insecurity and limited social support, have been exacerbated by the lockdown, its economic fallout and school closures. The current policy focus in schools is on academic catch-up but remedial wellbeing work will be necessary to achieve this catch-up, alongside investment in socio-emotional development interventions.
What does remedial wellbeing work look like for a generation of digital natives?
There's increasing focus on workplace wellbeing initiatives for adults, and self-development apps and interventions, but one problem seems to be the lack of access to mental health support and resources specifically targeted at school age children, and accessible to them without referral to a specialist. Here's what some of the young people in the report said:
I feel like when people hear the words mental health they just think about depression and anxiety, but there's so much more to it.
You don't know how you feel because you've not been taught a way to explain it.
The only way you can get help with your mental health is through your parents.
There are already organisations working in this area: we helped one of them, XenZone, build a dedicated mental health platform for teenagers (read the Kooth case study here). To maximise the impact of the recommendations in the report, it's clear that a coordinated approach is needed.


What will be interesting is how suppliers can innovate and collaborate to deliver across multiple areas. For instance, the Prince's Trust, a charity with a long history of supporting young people's personal and professional growth, already recognised the importance of physical activity, and worked with us to create the
Future Steps app
, which mixed fundraising with fitness goals.
A logical next step is collaborations which mix fitness with mental health support; another is empowering teachers and students to build a common language and vision around mental health, emotional skills, bullying and self-esteem.
There is no doubt that specialist intervention and personal support is vital, but many young people will slip between the cracks of the established path to referral and diagnosis, and are frustrated that they can't do more to support their peers. Here's another voice from the report:
You feel like you're letting your friends down because you don't know how to help them.




#BeMoreJill
If you have a teenager in your life, you'll be continually amazed at how proactive, protective, committed and enterprising they can be when acting to support their closest friends. If you've watched It's A Sin, imagine how much more impact Jill could have had with today's technology. Our teenagers, their teachers and the health professionals who work with them, can harness the Jill factor, if we let them. It's up to us to work across sectors to give them the tools they need.
_

You can download the report Young people's mental and emotional health: Trajectories and drivers in childhood and adolescence here.
For more information on how Despark works across the mental health & wellbeing sector, including case studies, head here.

Want to get in touch? Talk about an idea or collaboration? Contact us.
You can also book a free session with a Despark Product Owner if you want a clarity hit on scope, tech or figuring out how to reach your users.