What do Product Owners do at Despark?
Here, Despark Product Owner Jo Bottell shares more about why hers is such a pivotal role and shares an example of how the process works.
For a limited time, we're offering you a free 30 minute session with one of our Product Owners to help you zoom in on your digital strategy. Head over and book a slot now!
Product Owners at Despark are responsible for ensuring that our clients receive a product that truly fits their business goals and vision. We work to understand our clients' needs and translate this into features and functionalities for the technical team to develop.
Probably the most important part of our role, and where we are most involved is the Discovery process. Here we aim to work out the "why" behind the product so that we can start working on ideas for "how" to build it.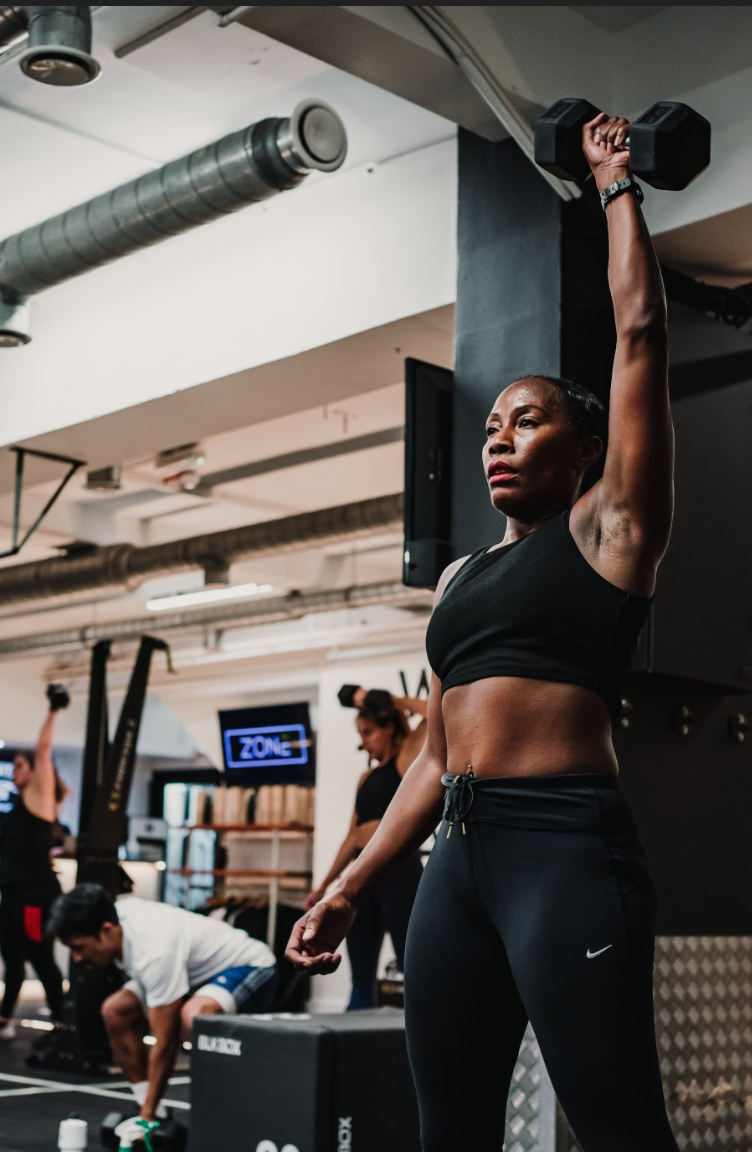 Example: Discovery for a boutique gym app
Our client UN1T came to us with an idea for an app to support their members' health and fitness outside of the gym studio. They had a good idea of the type of features that they wanted, but needed our help to turn the idea into reality.
Getting started
We started by creating a high level user flow to work out how all of the different features could work together, meanwhile collating a list of questions for the client to dig deeper into their thought process. At our kick-off meeting we tried to really understand the rationale behind building the app and why it was important for their business.
Pinpointing what matters
It was clear that the gym's core values of performance and community were crucial parts of providing the app for their members. Therefore, features that helped educate and track health and wellbeing were important. Additionally, the gym is an international brand and therefore it should help bring together the different studios across the globe.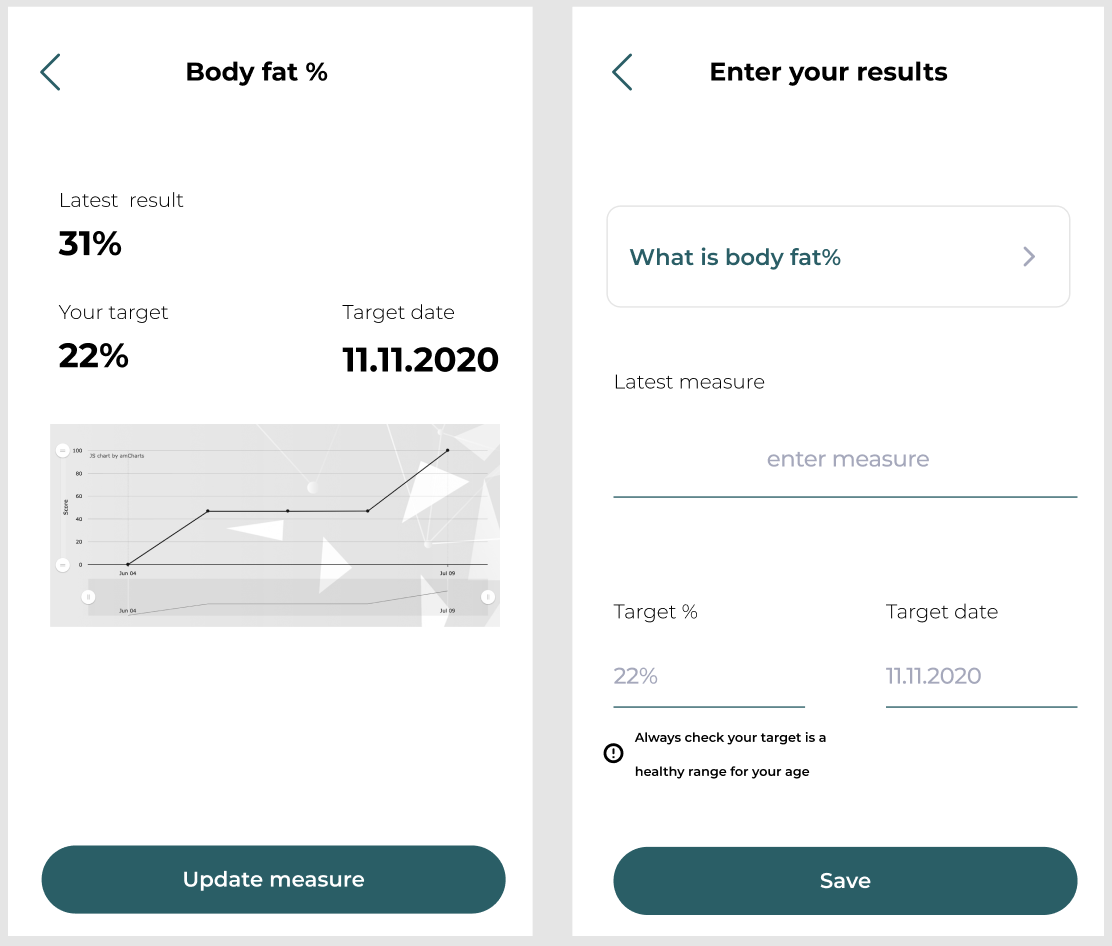 Setting expectations
Taking into consideration the business goals and timelines, it was clear that the initial scope would be too large to deliver on time. So we suggested a smaller scale app for MVP (minimum viable product) that we prioritised based on the client's long term and short term goals.
Getting clear on details
Once we had the final scope for features, this is where the creative part started. From here we mapped out detailed user flows for each feature. This phase often brings up tons of questions for the client and technical team, so it really is a collaborative process where we discuss the needs and produce a comprehensive flow for each section of the app.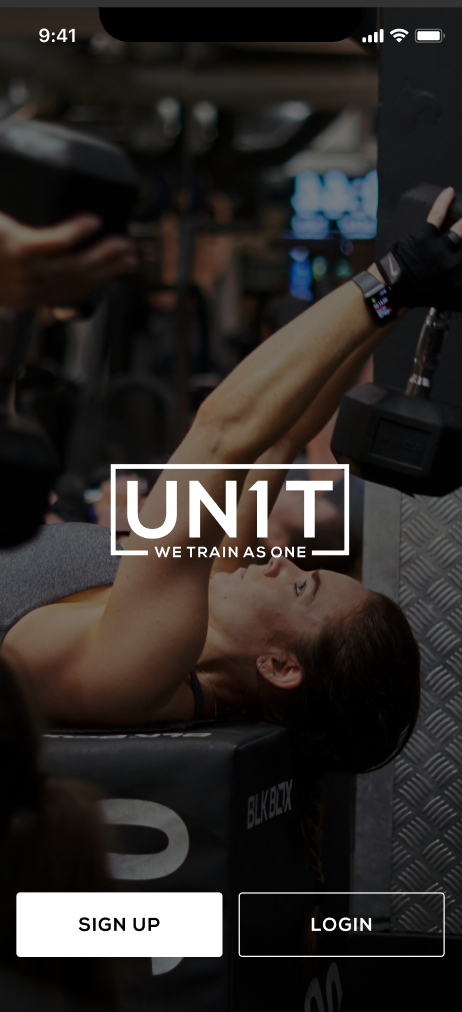 Collaborating with our technical lead
An interesting part of this particular client's process is that alongside the functional Discovery the PO carried out, we also had our technical lead conduct a technical Discovery, researching the APIs we planned to use. This is a good example of how some projects require more technical expertise right at the beginning. It led to us identifying that some parts of the APIs weren't quite right for the client's vision of the app, particularly around look and feel, so we ended up adding a CMS to the app build—something we hadn't envisioned—to ensure that the client had more control over certain features.
Bringing the app design to life
Lastly, the wireframing and designs began. Wireframing involves taking the user flows and visually representing them so that we can start to understand how the app might actually look. It is a good place for the client to start reflecting on how they had visualised the app and for a PO, whether we have missed any functionality. Once signed off, our designers got to work on creating and refining design concepts that fitted the brand's upscale, boutique feel.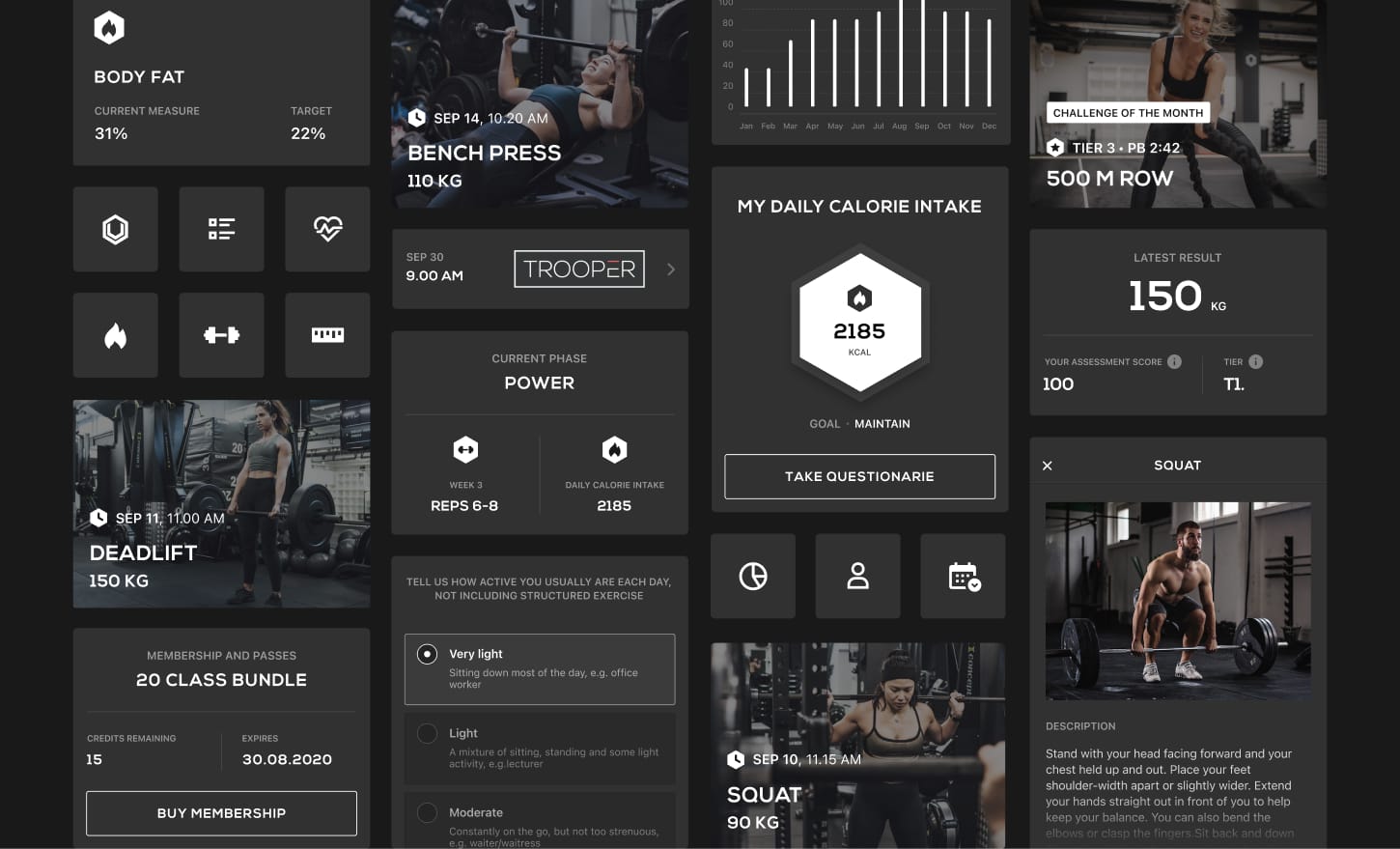 One size does not fit all
We adapt this process to fit the type of organisation we are working with and part of our role is to understand what kind of tasks needs doing in the Discovery. We may have clients that come to us with a fully functioning product, but want to change their UX to increase engagement. Here we would focus heavily on ideation and experimentation to test new solutions and use existing metrics to guide us.
On the other hand, some clients have an offline product that is working great, but require our technical expertise to turn it into a digital offering. This is where we will do a deeper dive into the specifics of each feature and the possible technical solutions and perhaps choose to do an in depth competitor analysis.
Digital transformation
Digital transformation is an area that we love to work on as POs. Moving a business online doesn't mean just replicating the service as much as possible; the challenge is to think more deeply about how the organisation may change with this new environment. As POs we are responsible for helping clients tackle the following areas and challenging them to think differently about their product:
Can you reach new or different clients online? How might this affect the type of services that you provide? Do you need to expand your offerings or adapt existing content?
How do your services need to adapt to take into account the online environment?
For example, our client CURV provides self improvement training through the form of daily videos. Initially, CURV were keen to let users explore as much content as they wanted to, however the PO on the project felt that only being able to consume one video per day was a better way of keeping engagement and meeting the business vision that making small actions every day can help you improve for the long term.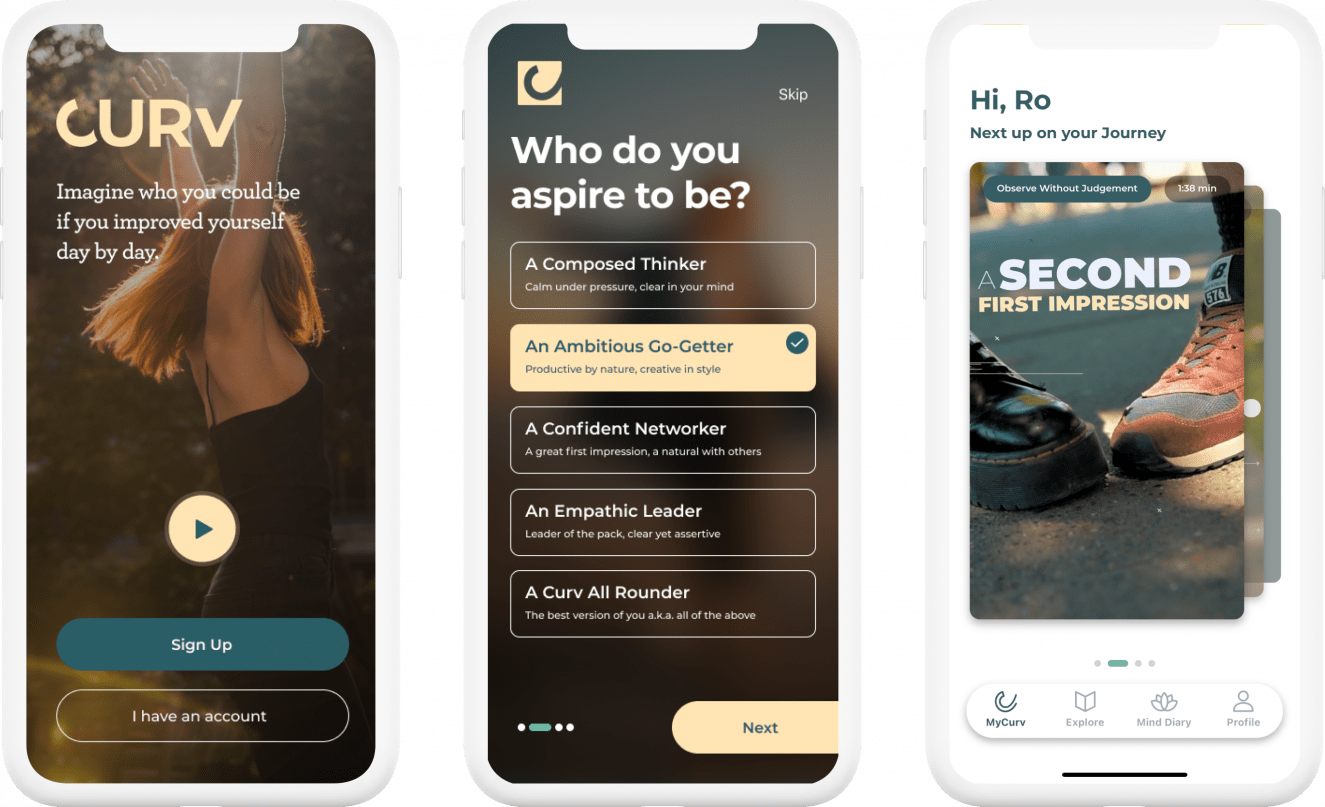 Valuing growth
Although there are differences in the way we may approach a project, there are some things we will do across the board. One key thing we really care about at Despark is helping our clients grow. We value strong, collaborative relationships and as POs we definitely see ourselves as an extension of our clients' teams, so identifying business goals and how the product can maximise this is important to us.
Advocating for your needs
During development and after launch, we are there for continuous support of not only our internal development team, but also our client's team. We are here to help talk over and refine ideas for new feature development, help organise shifting priorities and review the current user experience to identify optimisations.
We understand that decision making can be complicated and we work with our clients to understand how the decision process works in their teams and what other external forces may be at play such as funding rounds or stakeholders. When we have a clear picture of both business and product goals we can give our clients the best support in developing a successful product.
Making the agency-client relationship work
Our approach is based on mutual respect and open, honest communication.
For some clients, it can initially seem quite strange to have a Product Owner from an external agency, particularly if they already have a PO or similar role in their team. However, when working with an external development team, we believe that it is essential as you have the best of both worlds — someone who is working hard to understand your business needs and also knows how the development team operates and their capabilities.
Why we take time to understand your business
One of the main reasons we spend some real time getting to know the business during the Discovery phase is so that we are able to manage loyalties in the best way. An example to demonstrate this is changing priorities. If we do not understand the business needs in real detail or how decisions are made within our client's organisation, then we may run into problems when priorities suddenly change.
Knowing when to push or flex
As POs, we either have to push back on our clients and say no to changes, or we have to change the workflow of our development team, which can cause delays further down the line. However, if we know the reasoning behind a decision, POs can help sell in the change to the development team on our side, or, help clients demonstrate to stakeholders why this may not be the best choice right now with technical expertise.
POs act as the voice of the client within Despark, so the more we know about their organisation and how they work the easier it is for us to make the right choices for them.
__
Want a free strategy session with a Despark Product Owner? You could get valuable advice on your next step, where to focus your research and how to set priorities for your digital product. Slots are limited: book yours today.