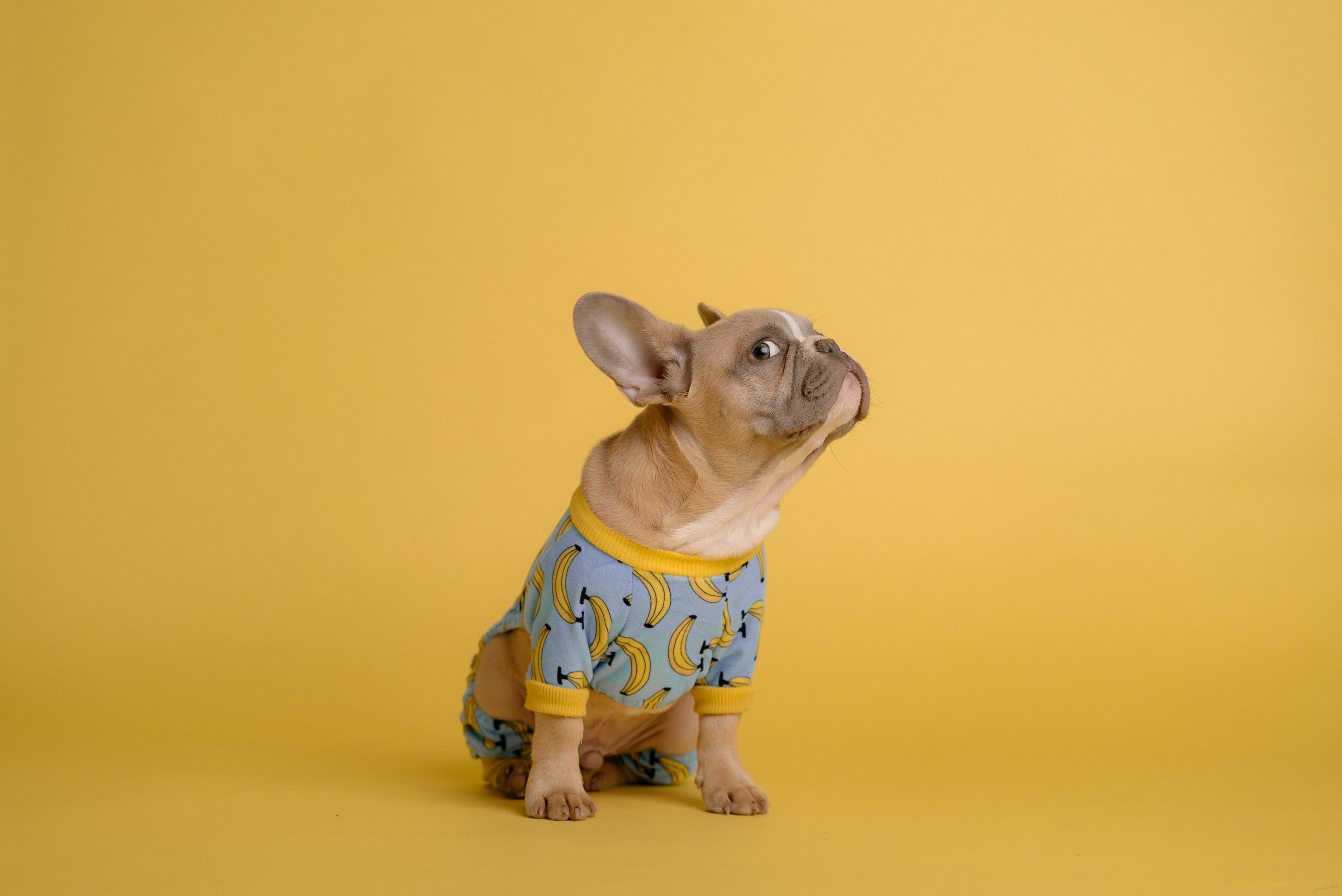 Telemedicine is becoming more widely embraced — and not just for humans. With a pet in roughly 65% of U.S. homes, there is now a dizzying number of companies enabling vets to meet with their furry patients remotely.
Changing life stages
For many people, the way to cope with social distancing and loneliness was adopting a pet, which explains why pet adoption soared during March and April оf 2020. And while pet adoption rates have normalised since then, the changing lifestyle trends of younger adults are here to stay.
Millennials and other younger generations are delaying or avoiding (whether intentionally or not!) traditional life milestones like marriage, children and property ownership, and opting for a pet instead. In fact, 82% of millennials polled said that pet ownership should come before parenthood because it better prepares them for that next step. So it's no wonder that younger pet parents treat their 'children' with much greater care than before. And with telehealth rising in popularity for patients, it's only natural that they expect the same level of convenience for their pets.
How do on-demand vet apps work?
Telehealth opportunities for veterinarians look very similar to those offered in hospitals. They usually include online appointment scheduling, video consultation and/or texting options. Vets can also prescribe treatments online or advise an offline visit if the issue is more severe.
Why are pet owners falling in love with it?
Easy - because it's convenient. In an era of sky-high customer expectations, companies that offer seamless, digital-first services are the ones that consumers will go to. A telemedicine platform that offers two-day shipping on pet prescriptions, digital health history and mobile reminders for medications could elevate the entire vet experience and become indispensable for pet parents.
Then, there's the peace of mind that comes with knowing that you have trustworthy advice whenever and wherever your pet needs it. Just the trip to the vet clinic is a struggle for many pets on its own. Cats are known to experience serious stress during and after visiting the vet, and many cat owners would sometimes skip regular checkups just to save their cats the trouble. Parrots are also very sensitive to temperature changes and even a short trip to the vet can cause serious harm to the animal.
What do virtual veterinary services offer?
Most apps have licensed veterinarians, extensive vet availability (24/7), monthly or yearly subscriptions and other benefits like health libraries and product discounts. Others offer additional perks such as diet plans, exercise schedule or resource libraries. Here are some examples as a start.
FirstVet
FirstVet is used by over 250,000 pet owners for vet consultations available 24/7. You can register your pet through the app immediately, so if anything does arise, you can meet a vet straight away. FirstVet can also deal with a wide range of small animals, as well as with horses. Most FirstVet payments are covered by pet insurance.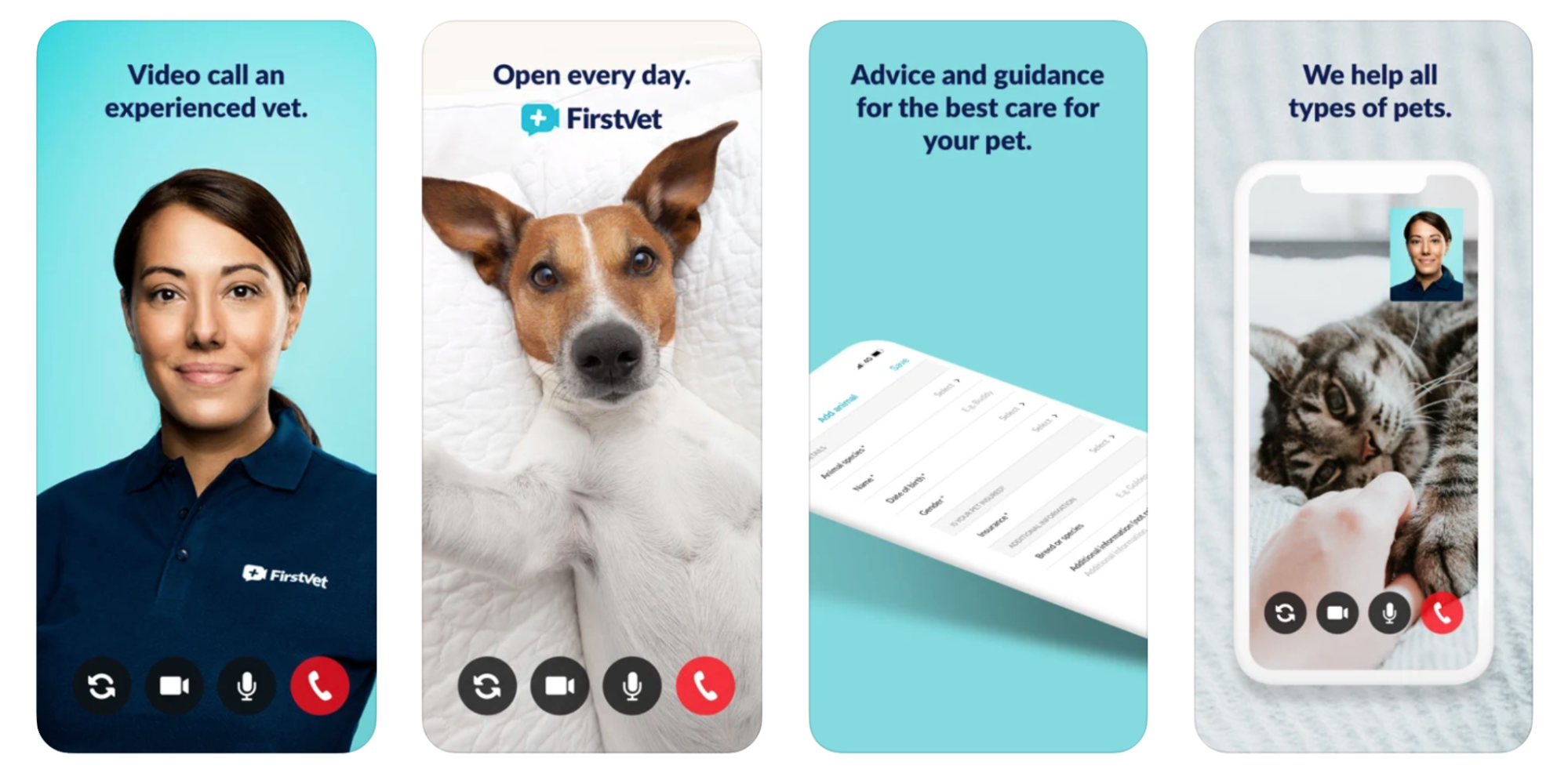 Source: FirstVet
Airvet
Airvet is a telehealth veterinary platform, which operates like Uber by connecting pet owners with vets. For vets, AirVet is an additional revenue-generating tool on top of their base income, as they can choose how many virtual meetings to take. For $19.99 a month, pet owners get unlimited virtual exams and follow-ups from all veterinarians within the Airvet network. For an additional fee, Airvet also offers personalised diet and nutrition programs, access to experts for behaviour and training, as well as premium support for insurance claims.
Source: Airvet
Teletails
TeleTails is developed to fully integrate into a veterinary clinic's workflow and replace in-person visits. The application provides veterinarians and vet medical teams with a set of communication tools for video chats and instant messaging. In TeleTails, users can freely move between live video consultations and message-based communication. When an online veterinarian consultation is completed, it's archived automatically in case details will be required in the future.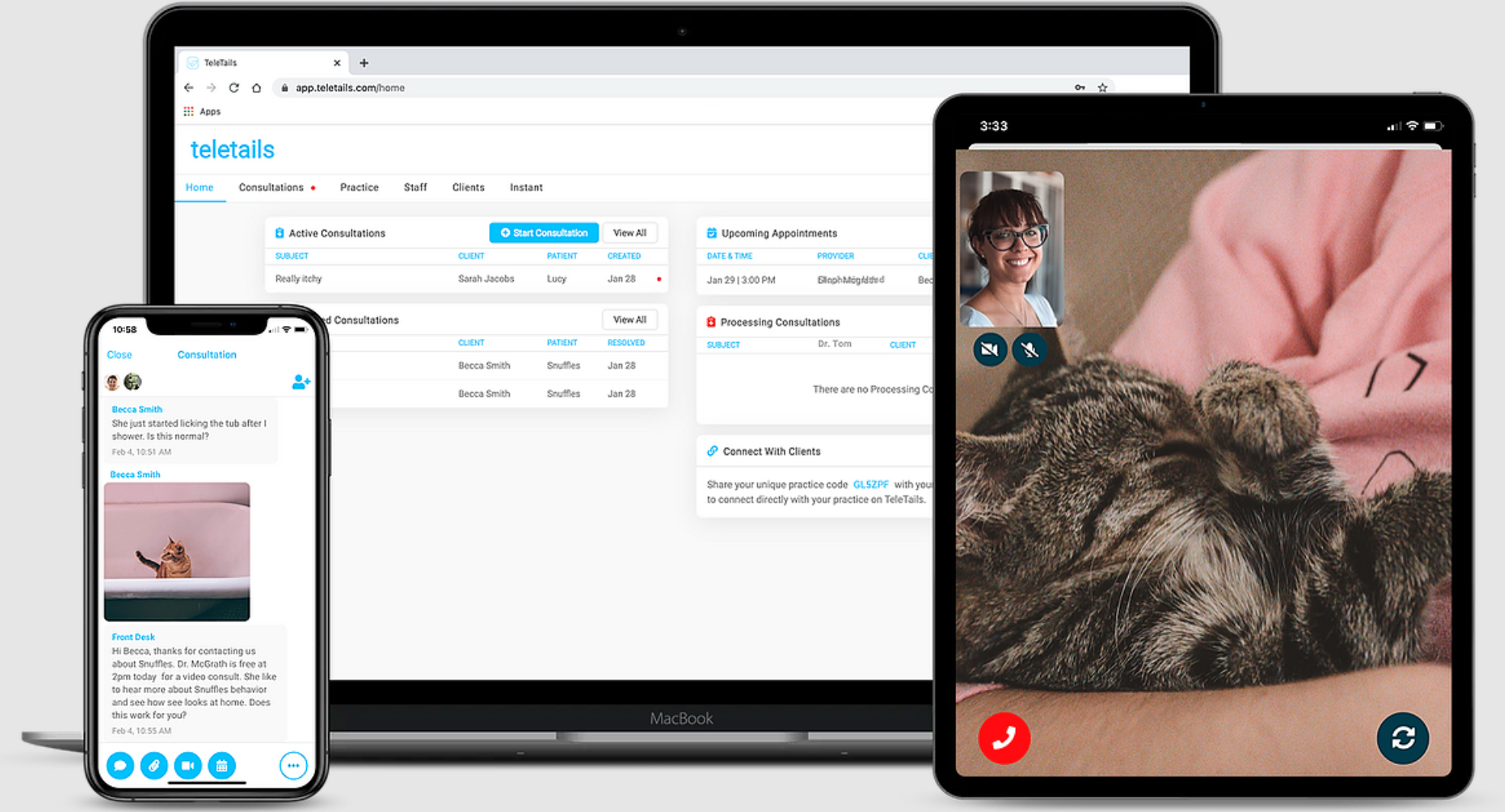 Source: Teletails
Virtual vets unite with pet insurers
As visible in the examples above, veterinary telemedicine services often go hand in hand with pet insurance to bring more value to pet owners. Usually, virtual care claims also tend to be less expensive than in-clinic ones, reducing the average payout size.
It's no surprise that pet insurance is actually one of the fastest-growing products in the insurance sector. The US-based insurtech unicorn Lemonade has started offering pet insurance next to its existing homeowners and renters insurance. And recently MetLife acquired PetFirst Healthcare, while NSM Insurance Group acquired Embrace Pet Insurance.
"During the period of the first lockdown, we saw a 194% increase in sales between March and June compared to the same period last year, as owners around the UK rushed to find a pet," said Steven Mendel, CEO and cofounder of the pet insurance platform Bought By Many for BCG. "The pet boom shows no sign of stopping, and in early December, we saw a 66% year-over-year increase in the number of pets being signed up for insurance."
Conclusion
Pet telemedicine is booming. Laws are evolving to offer more flexibility for virtual care, and pet owners are responding to new options with enthusiasm. And those who can meet the needs of dedicated pet parents for a seamless and trustworthy digital experience will grab the lion's share of this growing market.
If you need help with the digital aspect of your healthcare offering,
reach out to us
. We have a proven track record working in the healthcare and wellness sector, and we can support you in clarifying and developing your project idea. We're here to give people with great ideas a helping hand so that, together, we can change our world for the better.