UK Health Secretary Matt Hancock doesn't own an Alexa device: he's on the record as saying he wouldn't want one in his house. So his announcement that the NHS is entering into a partnership with Amazon to dispense health advice from the NHS Choices website via Alexa was understandably met with some scepticism.
While the voice-activated AI assistant already answers users' health questions in much the same way it answers any questions - via popular search algorithms - the new partnership would allow access to trusted sources of health advice. This could be a valuable tool for those who can't access their GP, are frail, blind, housebound or need information in the middle of the night (for instance parents of young children.)
Professor Helen Stokes-Lampard, chairwoman of the Royal College of General Practitioners, said: "This idea is certainly interesting and it has the potential to help some patients work out what kind of care they need before considering whether to seek face-to-face medical help, especially for minor ailments that rarely need a GP appointment, such as coughs and colds that can be safely treated at home.
However, it is vital that independent research is done to ensure that the advice given is safe, otherwise it could prevent people seeking proper medical help and create even more pressure on our overstretched GP service.
Others have questioned the ethics of this partnership, asking for clarification on how data is encrypted, stored and ultimately used.
"The sensitive data holdings of a national healthcare provider like the NHS are a form of 'critical social infrastructure'," said Berlin-based tech expert Mathana Stender.
"Yet they've been handed to a foreign company that's both a defence contractor and targeted advertiser."
Caroline Molloy, writing in Open Democracy says "Current NHS policy means there's now also a burgeoning – enormous, in fact – 'back office' market in gathering healthcare data and using it to segment patients by projected future healthcare usage. It's a system often sold to us under the rubric of 'prevention', but its critics see it as being about replacing the socialist idea of 'pooled risk' with more targeted business opportunities."
Indeed, in the USA, Alexa is already able to handle patient data under the HIPAA agreement, and remote consultations, drug delivery and health monitoring are already a reality. Could it be only a matter of time before this approach, and the commercialisation of more NHS services, hits the UK?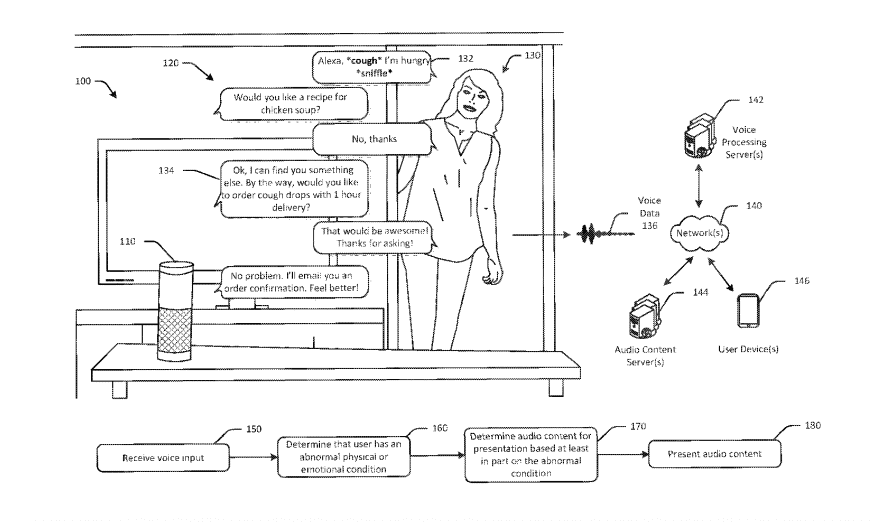 It's hard not to be concerned by the news that Amazon, who recently filed a patent for an illness-spotting speech analyser (i.e. letting Alexa determine your state of health by analysing your voice patterns), is being given a very long leash to access voice data in the absence of certainty about whether NHS data, and contracts are on the table in the chaos of Brexit.
Politicians would be well advised to heed the warnings offered by charity Future Care Capital and implement a 'dedicated health and care privacy shield'. Whether this ever becomes a reality, and the implications for those using and developing mobile health apps, platforms and services, is a question we'll be following closely.
__
Curious to know more about our work partnering health innovators? Find out more.