Culture Chief Nadya Ilchev takes us behind the scenes of how she designed our new headquarters in an iconic Sofia building, sharing what inspired her and how every decision was shaped by Despark's unique outlook on work and play.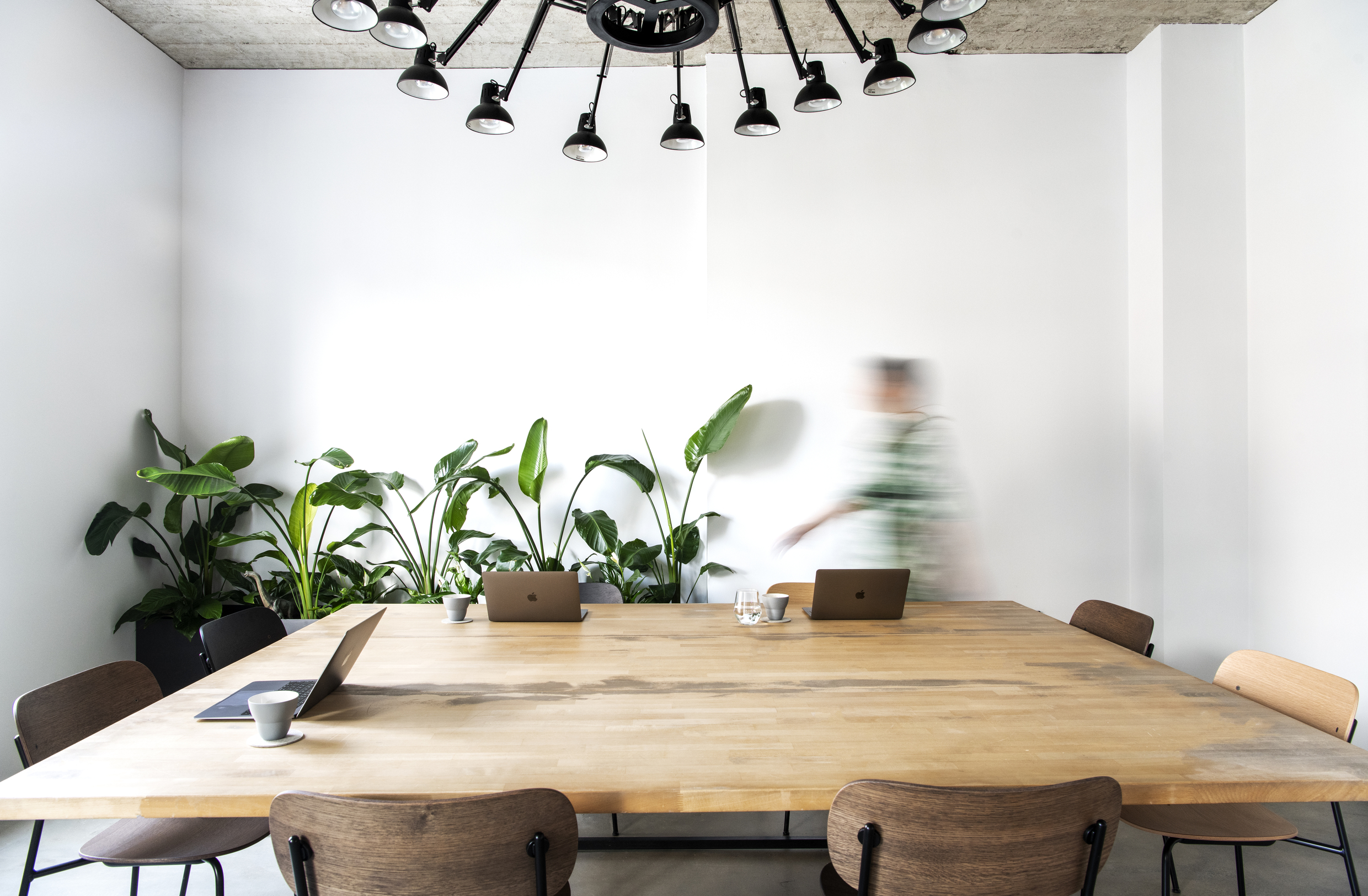 In late October 2018 I took on the task of bringing to life the cavernous 300sq.m space that would become Despark's new home. Occupying the fourth floor of a beautiful historic building, the new office would be a big step up from our previous, beloved, shared space located just two blocks away. The insides were far from matching the stylish façade of our new premises, however.
While I didn't have an immediately clear idea of how our new home should look, I was absolutely sure how it should feel
.
For the most part of the process, I took every decision with my heart first. My ideas were then challenged by Stoyan - Despark's CEO - and eventually pushed forward. My experience in design, combined with his knowledge in engineering, were both amplified by our close friendship with the team and that's what gave us confidence we were making the right choices.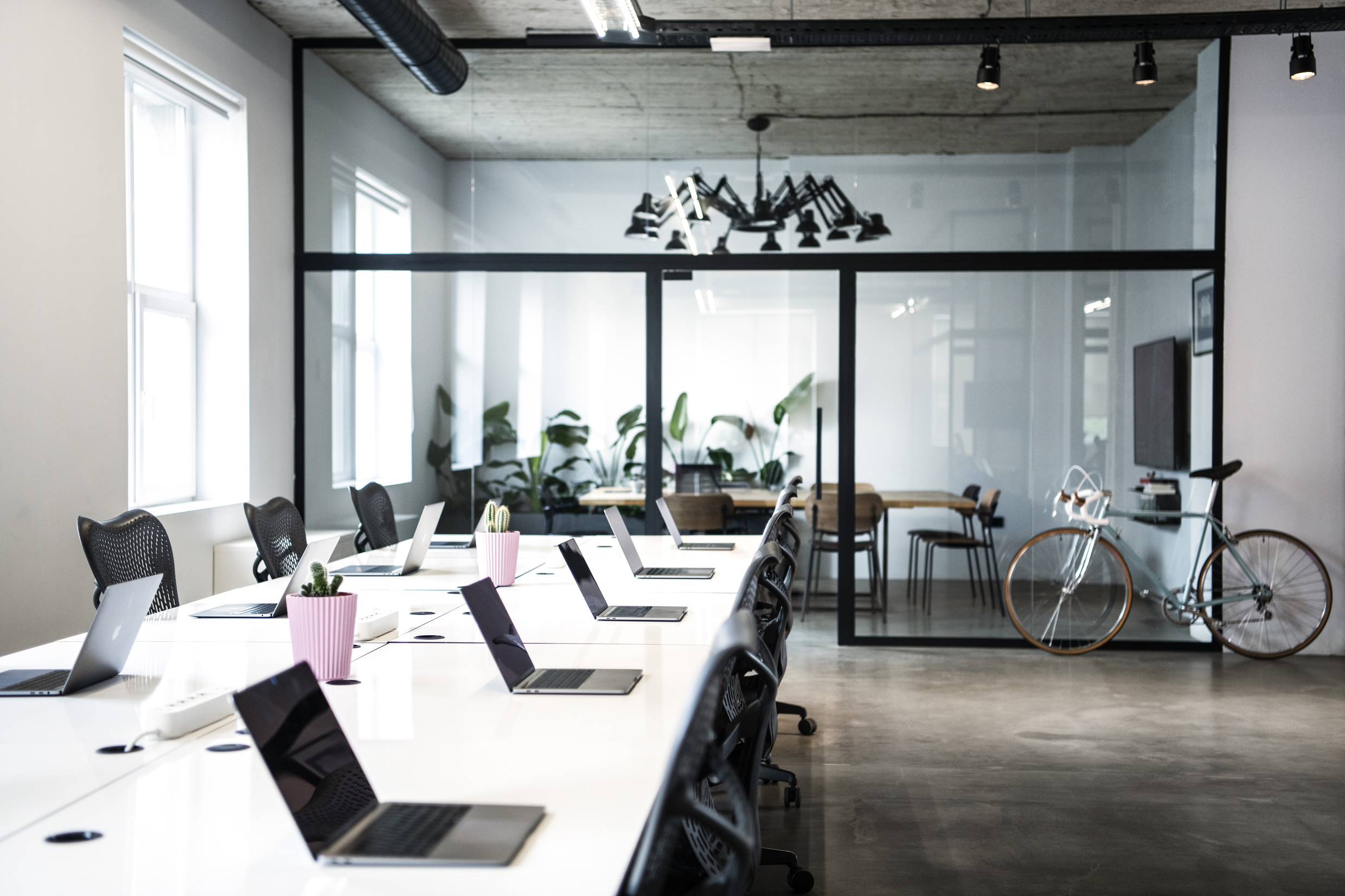 By the last four weeks before we moved, my mind had already caught up with my gut feeling. I had identified three main characteristics of Despark that formed its unique culture and I knew the exact purpose for each design decision I was taking to support that vision.
Despark is intentional
Despark doesn't appreciate imitation. We believe in the power of custom design and craftsmanship. From the Moooi lamp hanging in our conference room to the original illustrations in our mobile apps - we create and surround ourselves with objects full of beauty and intention.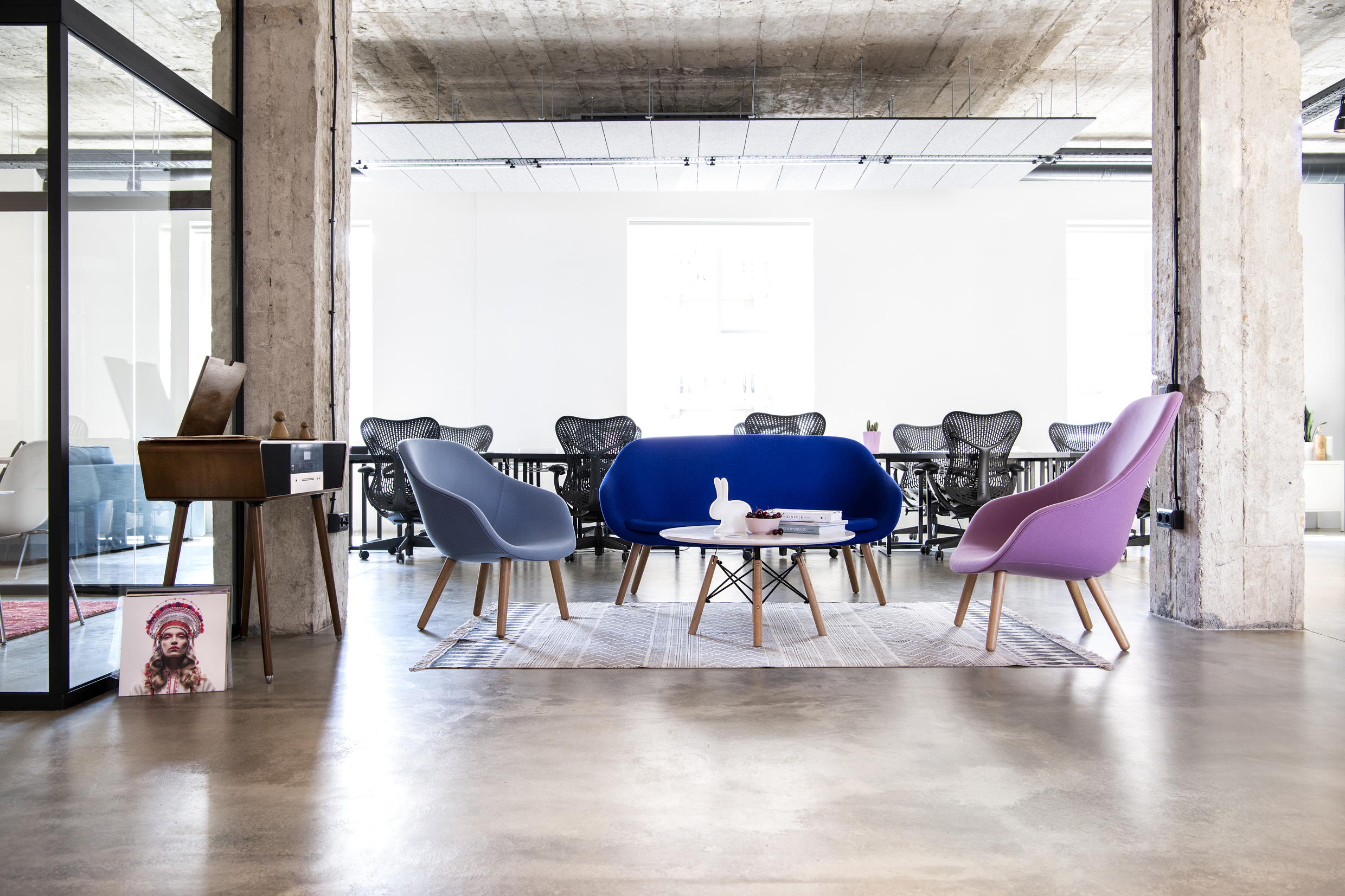 Every choice in my design project became a statement: we believe in mindful work, so I've dedicated a space for it and we put a cat print to guard it. We promote transparency, so I've put a glass-walled conference room right in the middle of the office. We enjoy wine, so I've dedicated a 2 metre-long kitchen shelf to champagne glasses.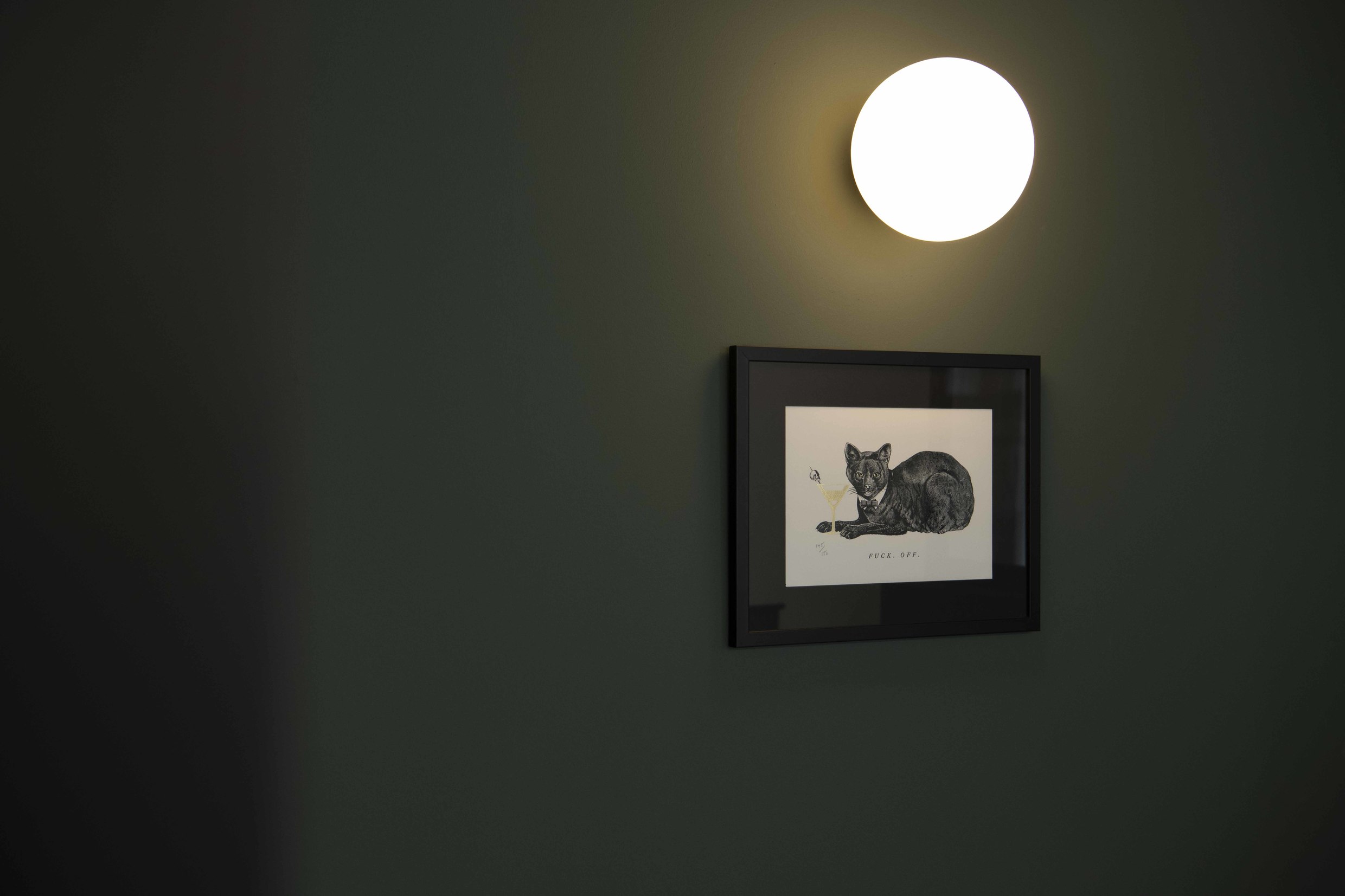 Being so direct also means there is no room for mistakes. Just ask our electricians who had to redo the route of the exposed black cables crawling all over the place until every single one fitted in the metal grid on the ceiling. All in all, we stand for high quality and we expect the same attention to detail from ourselves and the people we work with.
Despark is adaptive
Everything in Despark is evolving all the time. We have a team member who came in as a Sys Admin, but transitioned to development. We have developers transition to sales positions, and our own CEO was part of the design team once upon a time. We accommodate all sorts of new ideas we find suitable.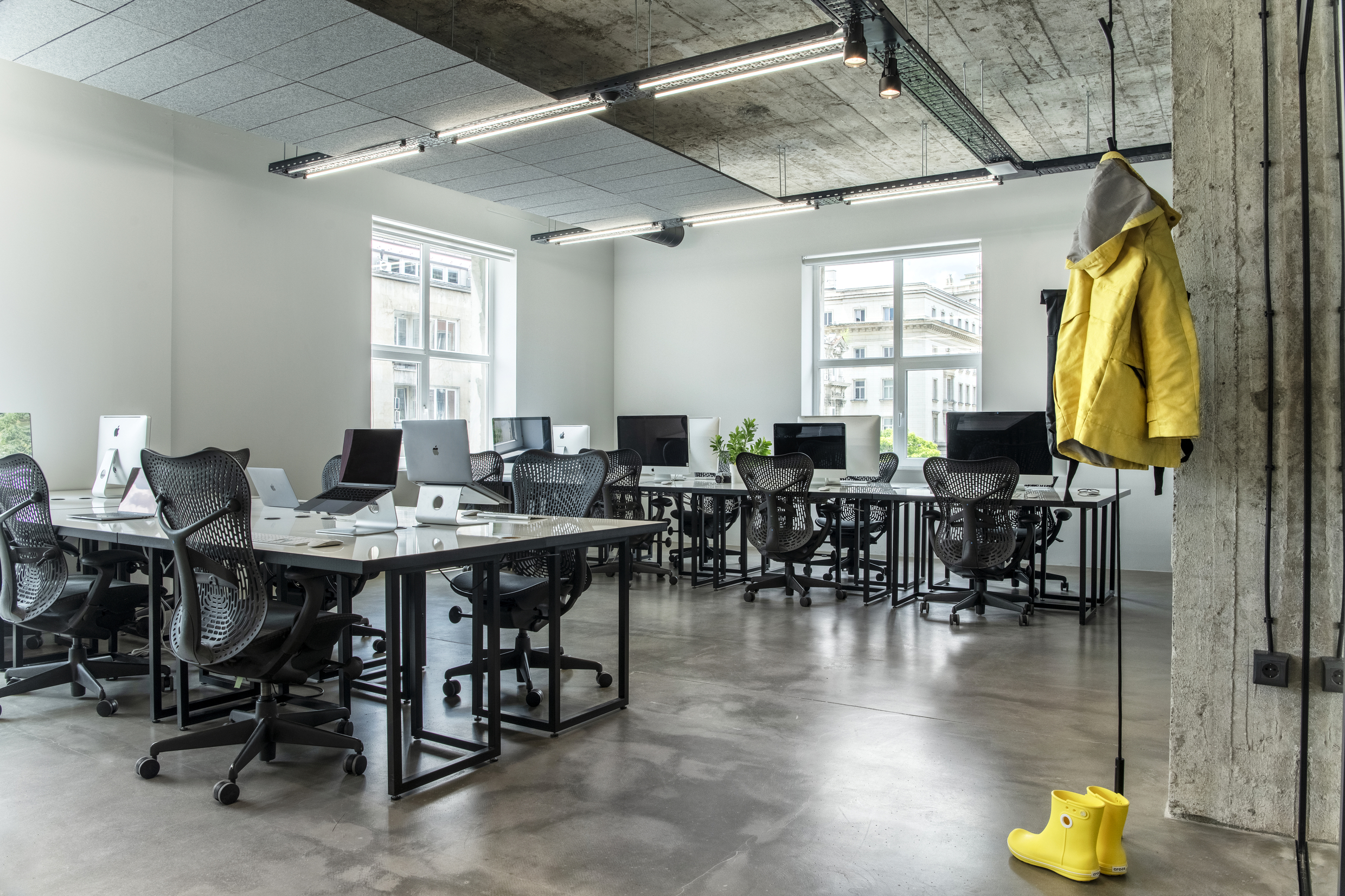 Our space had to reflect our open minds and I made it as agile as possible. The office can easily transform to host a presentation or a cosy Xmas dinner for more than 50 people. The electricity plugs on the floor get closed, the bar table with wheels easily moves around, the presentation screen gets pulled off the ceiling. We embrace change and it helps us constantly polish our processes, our office and ourselves.
Despark is down to earth
We are a small design agency of around 40 people in our Sofia office and we don't intend to grow much bigger. We all know each other, rely on each other and help each other. We share not only our passion for digital products, but also mekitzas (doughnuts) for breakfast and after-work drinks. Separate kitchen tables didn't work for us, so I envisioned a 3 metre-long bar table to host us all.
I happened to spot an old gramophone on sale on the street one day and I just couldn't resist it. Now it's the heart and soul of our new office. Lunch always tastes better to the sound of Eighties jazz on vinyl.

So, was it a success?
The answer came in the first week in our new office. And it showed in its purest form from the best and most authentic source - the team. Not counting the selfies, boomerang videos and slack hearts shared, I was pleasantly surprised to hear their first impressions of our new home:
I was worried how I'd get used to the new place, but it feels like home already — Mitko
Our new office is years ahead of our previous one — Lucy
It's easy to get used to better things — Yoana
I just can't wait to see what else is coming — Bobi
It's still early days, but I guess I did manage to translate Despark's DNA into our new place, where everyone feels they belong.
Nadya Ilchev,
Chief Culture Officer at Despark
P.S. None of this would have been possible without the helping hand of our friends:
MoVe Architects (Project Management)
SKLADA and Clippings.com (Furniture)
Nea Flower Shop (Greenery)
Radina Gancheva (Photography)