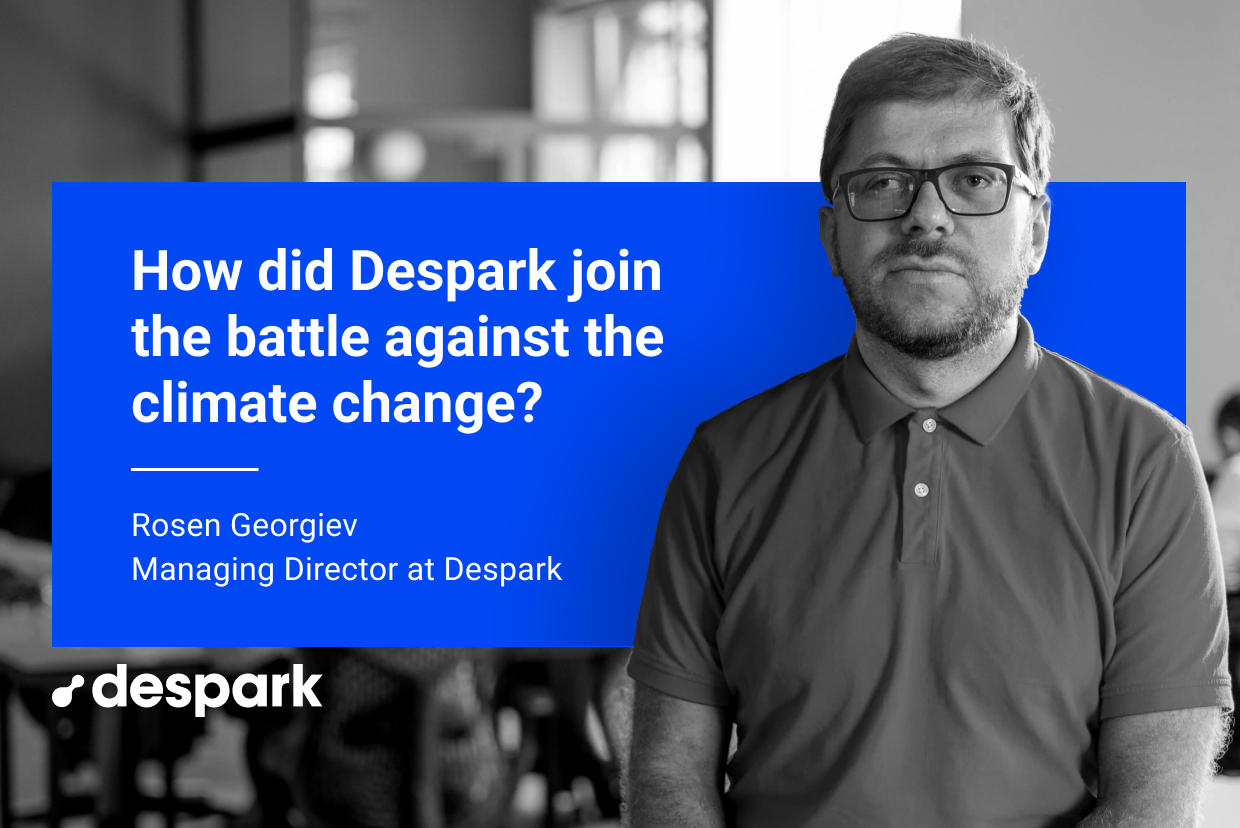 At Despark, we've long been mindful of sustainability and climate change, but our direct contribution has been modest. Now, we're taking a significant step forward by introducing a digital product designed to aid Paragon in reaching their ambitious carbon reduction targets. Our Managing Director, Rosen Georgiev, shares more details below.
Why is ESG so important?
Environmental, Social and Governance - these three pillars of Sustainability have been an integral part of the Sustainability discussion, since the United Nations publication of "Our Common Future", also known as the Brundtland Report, in October 1987.
What is Net Zero Definition?
Carbon emissions' is the term used to describe the seven main Greenhouse Gases (GHGs) responsible for global warming. It is commonly expressed as CO2e (carbon dioxide equivalent).
Achieving Net Zero means that our total annual GHG emissions would be equal to, or less than, the emissions we can actively remove from the environment. Thus, through a combination of emissions reduction and emissions-removal measures, Net Zero is achieved over a given Timeframe.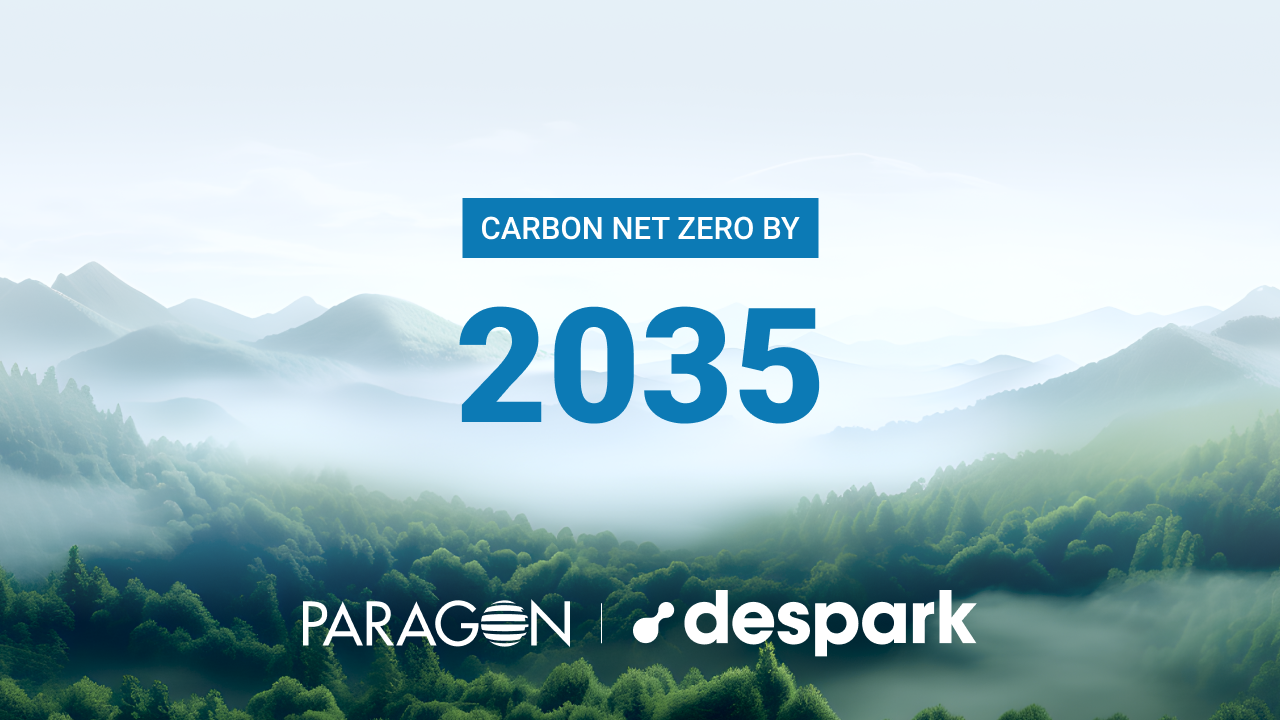 What is the client goal?
In order to align with the Paris Climate Agreement to limit global warming to a 1.5°C increase on pre-industrial levels, Paragon have set Carbon Net Zero target by 2035.
Paragon is one of the UK's largest business services providers. Paragon in figures:
£462M annual revenue
28 sites across UK, Ireland and Luxembourg
2100+ active clients
1.7BN physical packs produced annually
800M+ digital comms sent each year
3200 employees
Please tell us more about the product
The Carbon Calculator is a custom-developed platform that automates carbon footprint calculation across all the service types. Users can enter the data for each campaign, together with the respective location, service item, products, specs, volume and timeframe, and receive an aggregated amount of carbon emissions for each data input.
Please tell about Despark's approach to the project
Back in 2021, Paragon tasked us with designing and building a Carbon Calculator MVP. This ten-week project was designed to showcase the concept to senior management and focused on a limited number of products and basic reporting. Following the successful MVP, we've continued our partnership with Paragon to expand the project and introduce ongoing enhancements.
What were the main challenges?
Sustainability policies are relatively new in the world, and the standards and methodologies are continuously evolving. Paragon is committed to delivering a more precise carbon calculation, and as a result, the product requirements have been evolving constantly. Handling such uncertainty while ensuring on-time and on-budget delivery can be quite challenging, but our experienced team is well-equipped to navigate this dynamic landscape.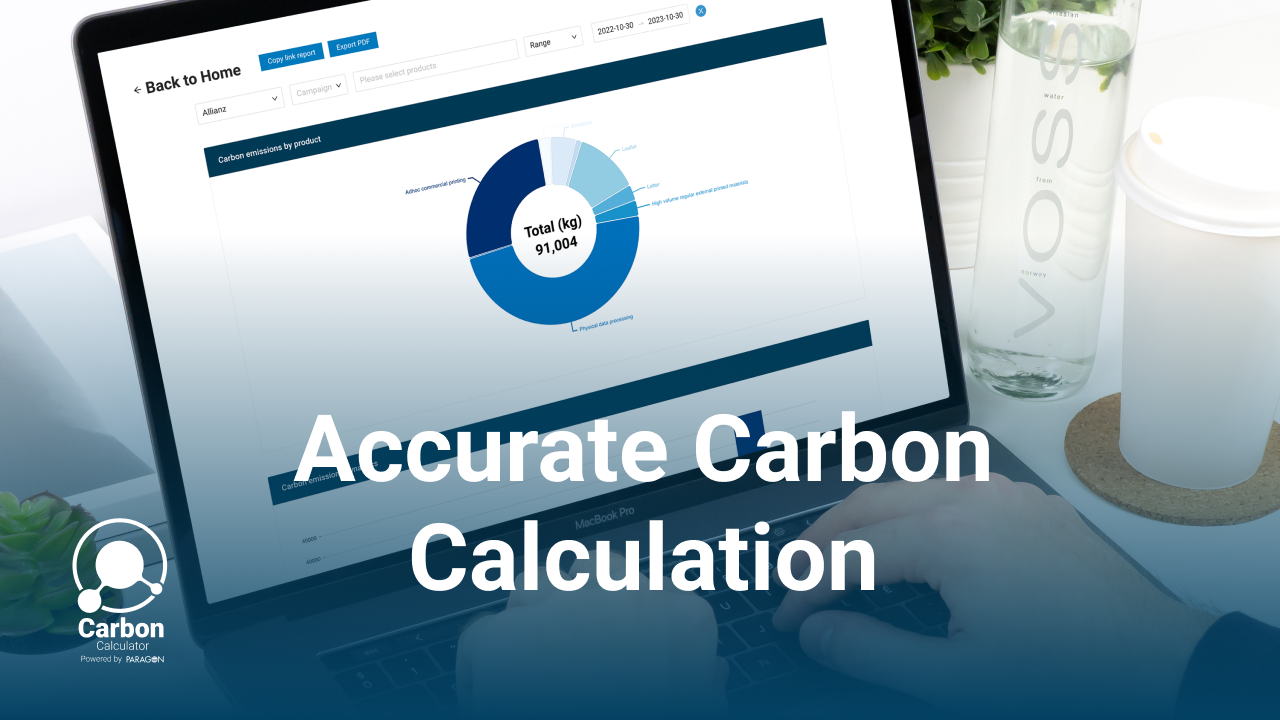 What services do you provide to the client?
We provide comprehensive service packages that encompass everything from functional and technical discovery to UX/UI design, development, manual and automation QA, DevOps, and project management.
What is the contract type?
We offer various engagement models, including fixed-bid, time and materials, and dedicated teams. In this specific case, we collaborate with the client to outline the product roadmap and deliver changes under a fixed-bid contract. We also provide long-term ongoing maintenance.
The official product launch took place a few months ago. Typically, after the launch, we recommend that clients consider transitioning to an agile contract model, which offers greater flexibility for the client.
What makes the project successful?
At Despark, we are passionate about collaborating on projects with a purpose. The reduction of our carbon footprint is a shared responsibility, and we are thrilled to be a part of Paragon's journey towards achieving their Net Zero targets.
Additionally, collaborating with dedicated and engaged professionals from the client side is of utmost importance to us. We aim to foster honest, transparent relationships and build a unified, cohesive team with our clients, rather than adhering to traditional agency-client dynamics or playing the client-relationship management game.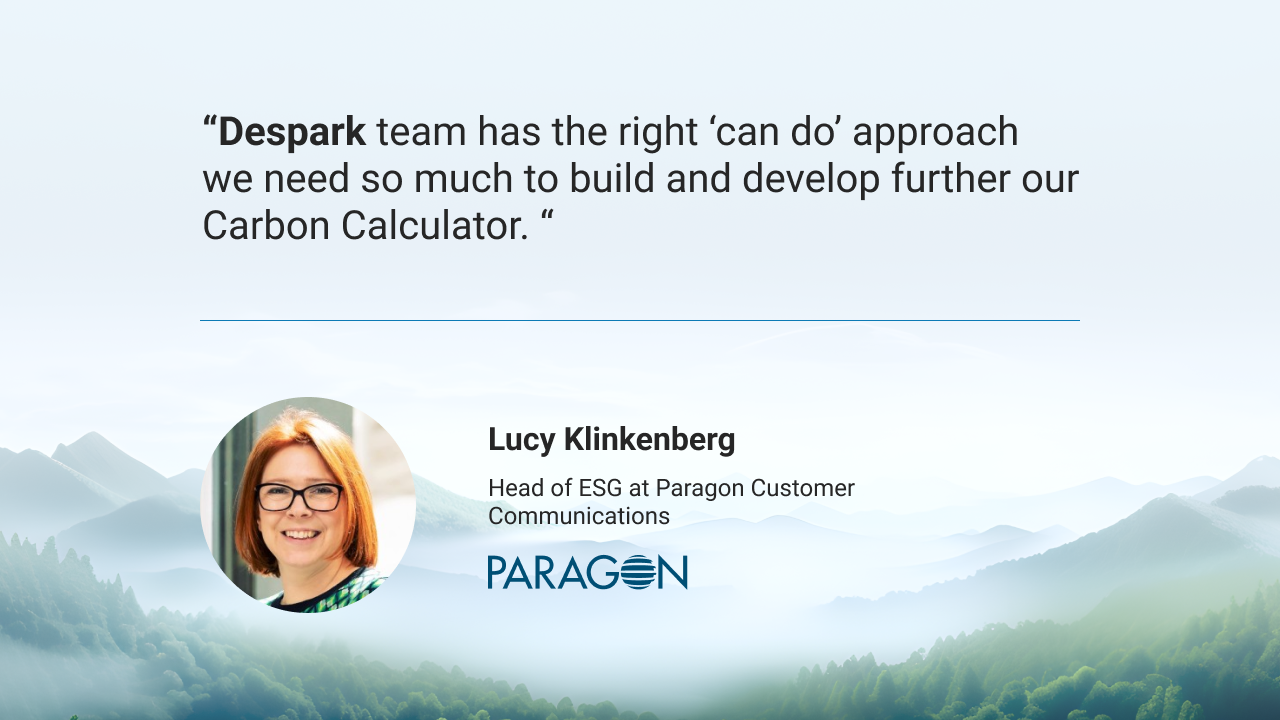 For additional information, please read the product case study.