What started as a casual conversation in the office, grew over to a bigger topic within the women in our team about the numerous design flaws and issues when using female-targeted applications. And since spreading negativity is not Despark's way, we also discussed some companies that lead the way for digital products made with women's needs in mind.
As James Brown once sang, "This is a man's world"—and when it comes to the designs we interact with everyday, that couldn't be more true.
While we've been led to believe that most design is gender-neutral, the reality is that many physical objects or digital spaces are created to serve universal users, although their biological, social, cultural, and environmental realities make them very different.
In a book, called Invisible Women: Data Bias in a world designed for men, Caroline Criado Perez goes through examples from our everyday lives where design is actually gender-flawed. Take for instance public bathrooms - as women, we are used to waiting in queues at the female toilets, while the male side rarely has this issue. Although both toilets occupy the same space, the architects failed to consider that women generally need more time and space in the bathrooms and they visit the bathroom more often, due to simple biological differences.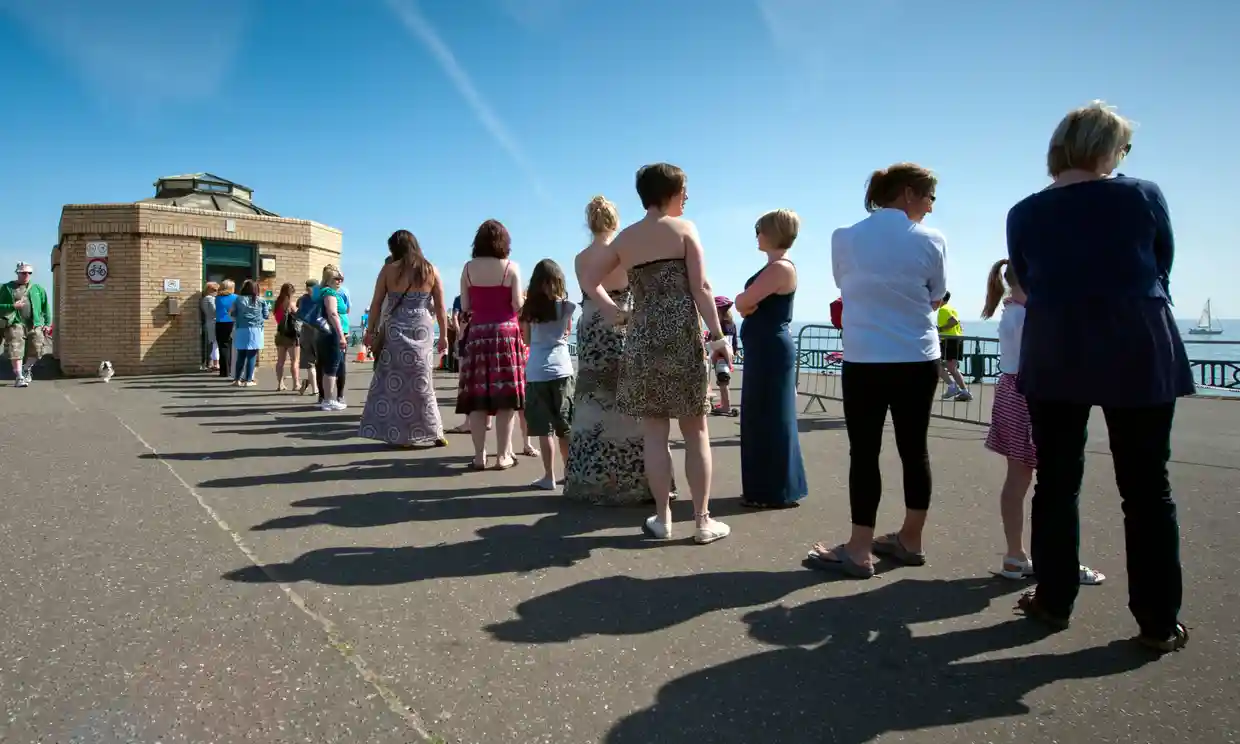 The ugly: The pink Problem
Our Content writer Jo Bradshaw, has noticed a particular tendency of all women-targeted products (both digital products and physical ones) to be all pink. Search for apps that target female customers, like period tracker apps, and you'll find yourself bombarded with flowers (along with other various flora), butterflies, hears, cutesy fonts and every shade of pink you can imagine.
Do women really love pink, "girly" things that much? According to Jo, that's a hard "no".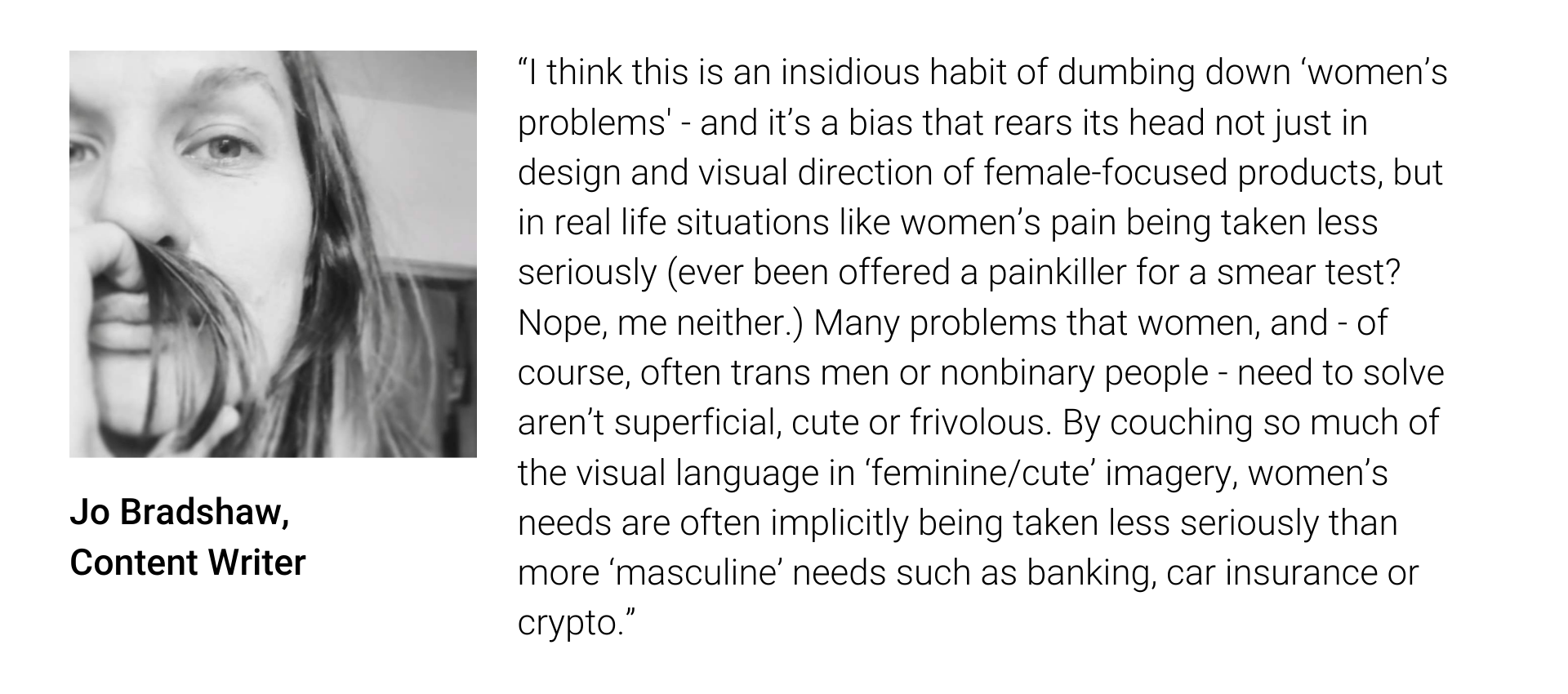 The "blue vs. pink" stereotype is not only blatantly boring, but for the most part wrong, because it assumes a person's aesthetic preferences are solely dependent only on his/her gender. There are so many other things - like our social and cultural background, our history, our physical environment - that affect how we perceive the world, and such stereotyping completely ignores them.
The bad: Menstrual surveillance
Although not because of flawed design, but of intentional product architecture, Nadia was annoyed by the fact that her personal health data might be used for advertising purposes.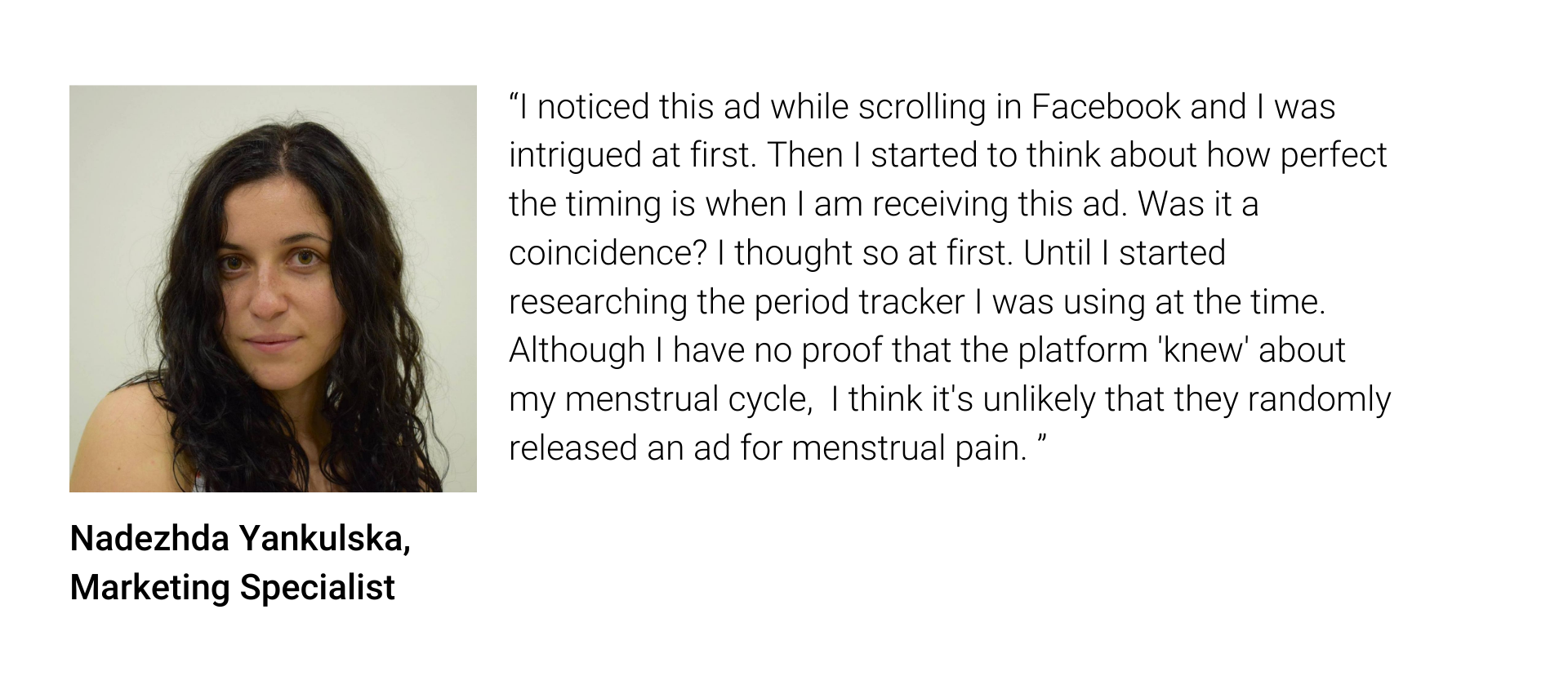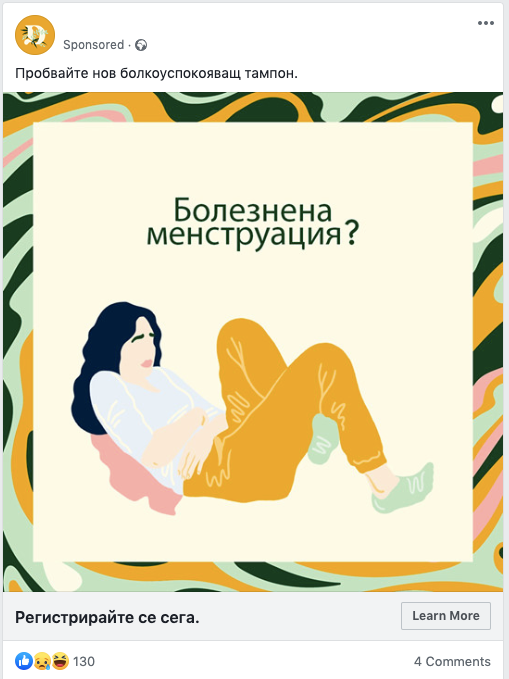 Roughly 61% of all period tracker apps automatically transfer data to Facebook through the Facebook Software Development Kit (SDK) the moment a user opens the app. Apps like Maya and Flo have also became the centre of public outcry, when information came out that their products collect and share personal data like pregnancy plans, mood swings, ovulation and menstruation periods, and even used contraception. Needless to say, no woman would feel comfortable having such health data shared without her knowledge, let alone being used to tailor advertising messages around a certain topic. Thе term 'menstrual surveillance' came out to name those companies that exploit personal information for their own gains.
We found out that it's not only Nadia having this issue - other women at Despark also noticed their period trackers were sharing their personal information.
The good: Personalised Contraception with Tuune
Looking on the bright side, Jo Bottell told us about a Femtech company called Tuune, which helps women identify the best contraceptives for the symptoms women feel for their period. She tried the product as an early user and shared her positive personal experience.
Jo had been on the same birth control pill for 10 years, before she realised it was making her anxious. Feeling unsupported by her regular doctors to find an alternative pill, she signed up for Tuune.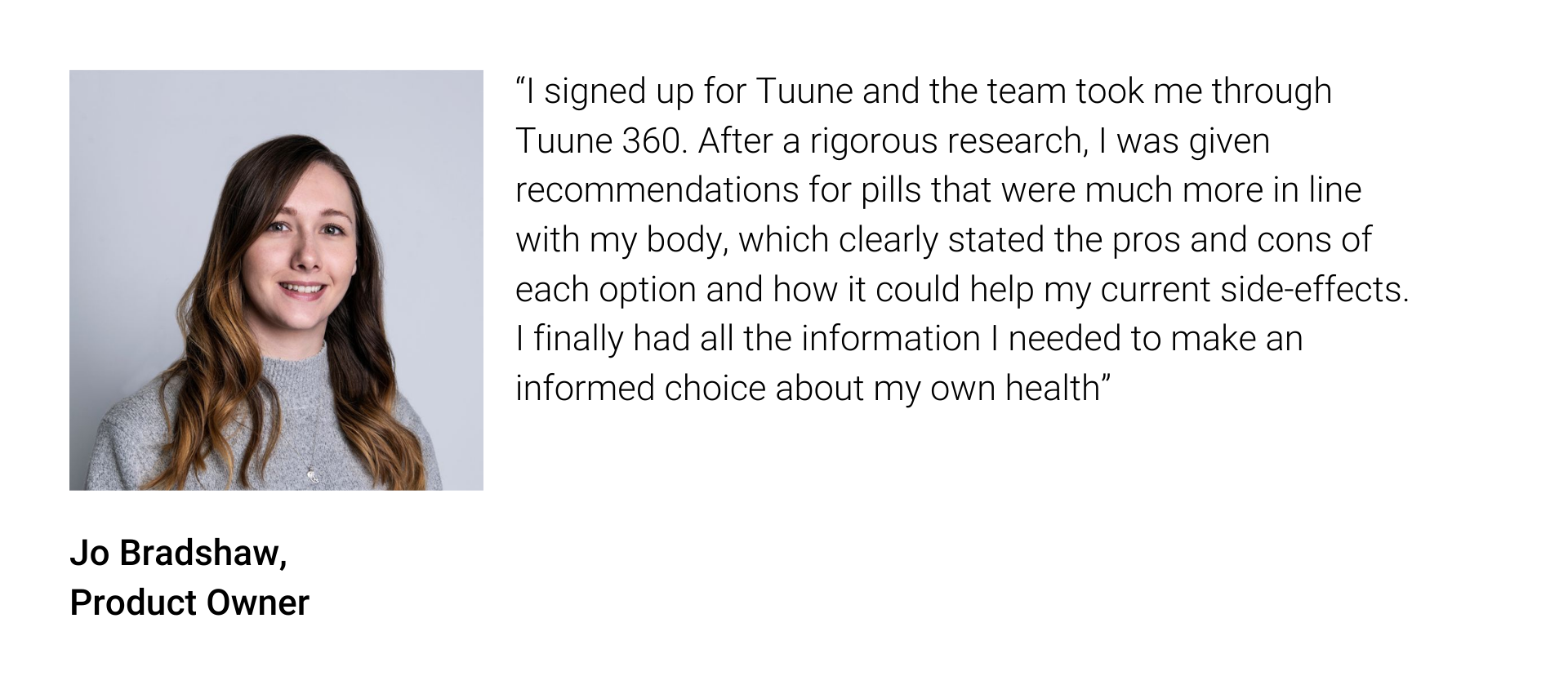 Tuune is one example of female-led startup that specifically considers and issue that has been overlooked for many years in modern medicine. And fortunately, it is one of many. To celebrate International Women's day, we covered some other rising femtech companies that are looking to change women's health for the better.
Ready to shake things up?
We are passionate about building inclusive digital products, ever since we had the chance to work with Best Beginnings to create the pioneering Baby Buddy app, specifically tailored to help mums-to-be with practical advice during and after pregnancy. And with 28% of our team being female, we are firm believers in designing digital products that are user-friendly and respectful towards everyone, not just a particular group of people.
So if you have an idea waiting to be brought to life, get in touch with us. We are here to help you shake up the healthcare industry. We'll take time to help you narrow down your femtech idea and create an MVP for a women's health mobile app, a telemedicine tool, or another femtech solution. We want you to succeed, so you can build platforms that change lives for the better, right from launch.